This is one hot cookie (sorry). But seriously -- it is a hot plate, shaped like an Oreo, which plugs into your computer's USB port and keeps your coffee/tea/cocoa warm while you work.
We are all familiar with the feeling of disappointment that comes from concentrating so hard you let your coffee get cold. Now, your hard work will be rewarded with a warm cup every time. This Oreo cup warmer from Firebox can be picked up for the oddly specific price of $14.39.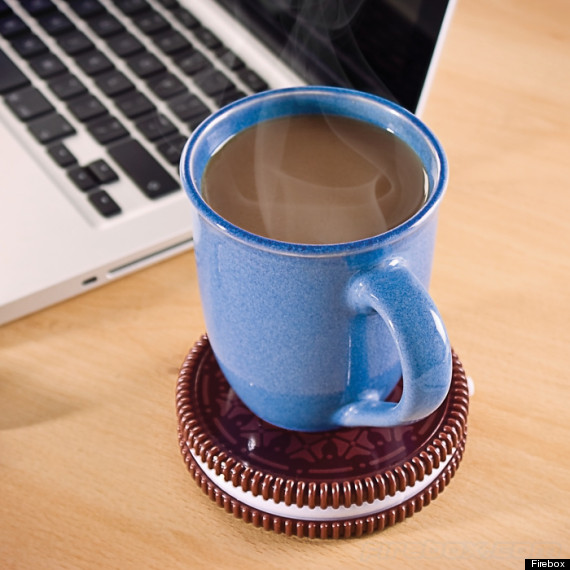 Does it sound a little dangerous to keep a hot plate on your desk? Yes. Yes, it does. Please proceed with caution.
[via That's Nerdalicious!]
BEFORE YOU GO
PHOTO GALLERY
Coffee Drinks