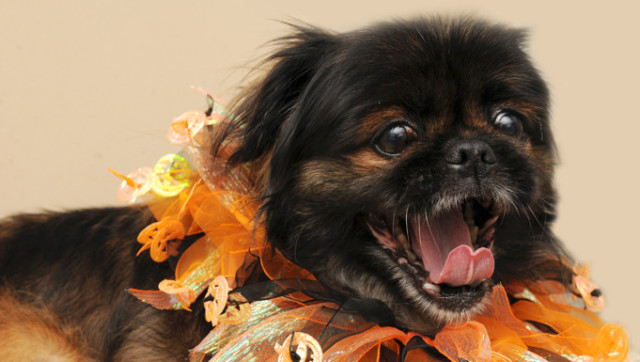 WASHINGTON -- Need something adorable and furry to take your mind off the impending Frankenstorm?
PHOTO GALLERY
DC Adoptable Animals
We are especially taken with little Onion, a guinea pig who gets along well with kids and other animals, and Messenger, a sweet, shy 4-year-old husky mix who survived a puppy mill.
And don't forget to consider Krystie the kitty, who likes belly rubs. Then, of course, there's that pup in that photo at the top of the page -- that's Schnookums, 4-year-old Pekinese mix whose previous owners gave her up when they couldn't afford to care for her anymore.
Really, we love them all. And it's easier than ever to bring home a new friend! The Washington Humane Society is holding a Halloween pet adoption special; from Oct. 25-30, WHS won't be charging adoption fees for orange or black animals.
Don't forget to bring your new (or old) buddy to the Doggie Happy Howl-o-ween Costume Contest, being held at Old Town Alexandria's Hotel Monaco (480 King St., Alexandria) on Tuesday. The contest is a fundraiser for the Animal Welfare League of Alexandria -- prizes will be given out for best political pooch, most glamorous get-up, best dressed couple (that's for well-dressed pets and owners) and best overall costume.
This week's adoptable animals come from the Washington Humane Society, the Washington Animal Rescue League, the Montgomery County Humane Society and City Dogs Rescue.
We love hearing from D.C.-area animal rescue groups -- from readers who want to brag about their pets, too. Get in touch at dc-tips@huffingtonpost.com.
BEFORE YOU GO