We hope you like dining at food trucks, because it looks like they're here to stay. According to data released in this information-packed infographic by Column Five Media, there was a nearly unanimous agreement by those surveyed that food trucks are a staple in our dining scene. It's no longer just fast food or sit down restaurants, food truck dining is another option.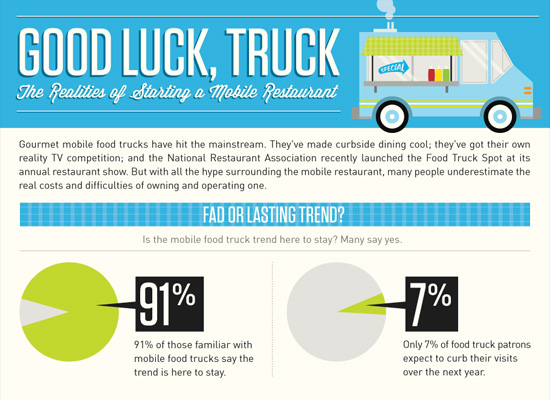 While some restaurants may feel threatened by the food truck competition -- especially when they park their truck right in front of a dining establishment -- the food truck industry draws most of its business from diners looking for a fast food option. And it makes sense, food trucks provide you with the same level of speed and cost efficiency as fast food, but they bring you something most fast food chains don't: a chef who's really passionate about his or her food.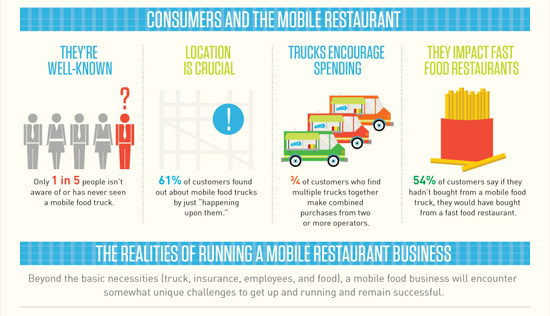 If you've seen "The Great Food Truck Race" you probably learned a good deal about what it takes to run this type of business. It isn't necessarily easy. There are permits, turf wars, parking nightmares and weather issues. But the worst problem -- especially now -- is the rising price of gas.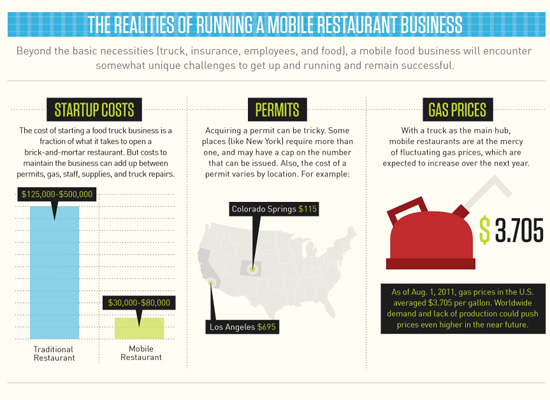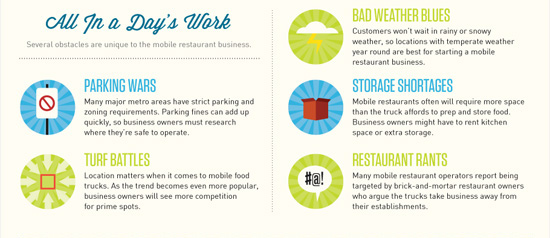 We're not ashamed to say that we love food trucks here at HuffPost Taste. Some of our favorite meals (waffles!) come from them. We're thankful to social media for making their success an incentive for aspiring chefs to start new trucks. The way we see it the more food trucks the better (even though some may disagree).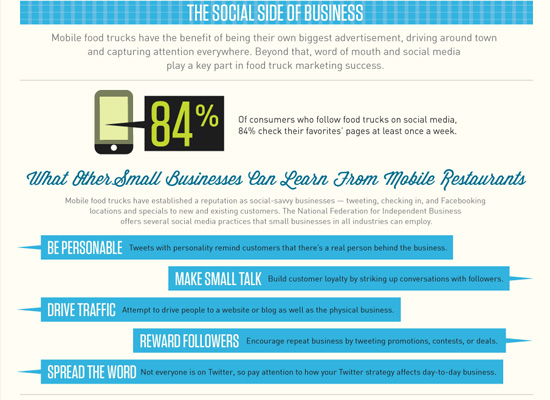 BEFORE YOU GO