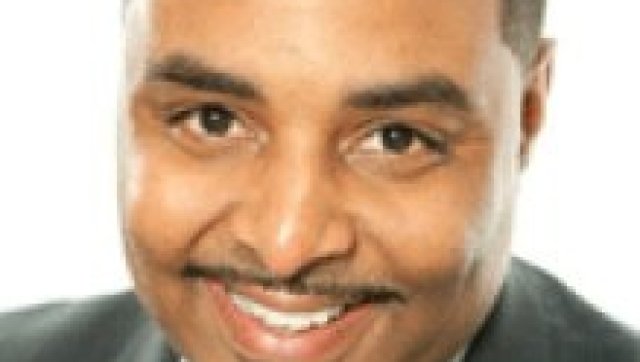 For Derek McCoy, opposing same-sex marriage is not a matter of civil rights, bigotry toward gays or making some consenting adults happy.
It is about an attempt to redefine marriage as other than between a man and a woman, said McCoy, president of the Maryland Family Alliance, a group that opposes Maryland's marriage equality law.
The measure appears on the general election ballot for referendum.
McCoy spoke to a couple dozen people Thursday at the Quinn Chapel Christian Life Center in Frederick, urging them to vote against the law and lobby their family and neighbors to do the same.
Society has always placed limits on who can and can't marry, he said, citing polygamy and incest as examples.
"This is a struggle about society and what's best for our culture," he said. "It's about the next generation, not just what adults want."
According to a Washington Post poll released last week, 53 percent of African-Americans oppose same-sex marriage, while 42 percent support it. Among white voters, 56 percent support the law while 39 percent oppose it.
Supportive audience members frequently chanted "Amen" as McCoy warned that if the law passes, religious institutions, businesses and individuals could face lawsuits for refusing to marry same-sex couples or simply speaking out against the matter.
The provision in the Maryland law that specifically prohibits forcing religious institutions and other groups to marry same-sex couples and discriminating against them based on their religious beliefs does not matter, he said.
McCoy said the lawsuits will come anyway.
He cited the recent case of Gallaudet University's chief diversity officer, Angela McCaskill, as an instance of retribution for opposing the measure. McCaskill was placed on leave for signing a petition to put Maryland's same-sex law on the ballot.
McCoy said the vitriol and accusations of bigotry toward the law's opponents have been intense, while funding in support of the measure has dwarfed that of the opposition.
Pastor Luke Robinson, of Quinn Chapel African Methodist Episcopal Church in Frederick, said the movement against the measure needs help.
"It's urgent," he said. "Our Christian pastors are sleeping. They're in a coma. ... We gotta have this thing defeated."
Supporters of the measure have been deceived, are blind and will be perpetually blind should the law pass, he said.
"This issue is about God," Robinson said.
Frederick resident Tom Mulligan brought a sign that expressed his opposition to the measure, something he said he has never done before.
"Marriage is between a man and a woman," he said.
Mulligan said he supports rights for gays and lesbians, "but I don't want to change the definition of marriage."
The Associated Press contributed to this report.
___
(c)2012 The Frederick News-Post (Frederick, Md.)
Visit The Frederick News-Post (Frederick, Md.) at www.fredericknewspost.com
Distributed by MCT Information Services
BEFORE YOU GO
PHOTO GALLERY
Gay Marriage In The United States