Is Shishi-Maru a future Instagram megastar?
The painfully cute Scottish fold already has more than 6,000 followers on the photo sharing app, and with his penchant for nom-worthy facial expressions and adorable poses, he sure looks poised for Internet domination.
In fact, Buzzfeed has already declared Shishi-Maru a "winner" of the Interwebs.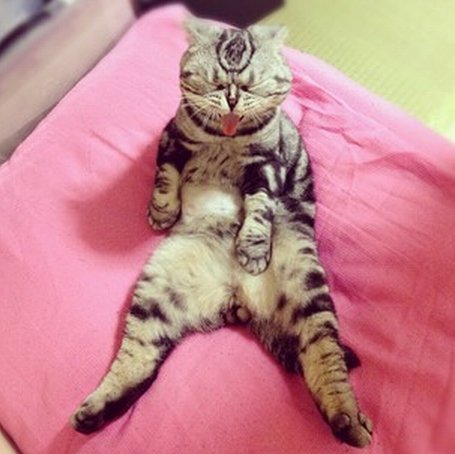 (Credit: Instagram/emonemon)
Shishi-Maru is not the only adorable animal to steal the hearts of Instagram users around the world, however.
With delightful dogs like Trotter the French bulldog and Maru Taro the Shiba-Inu boasting their own Instagram pages, as well as cutie cats like Snoopy making waves with their big eyes and little paws, Shishi-Maru has plenty of competition in cyberspace.
(Photos courtesy web.stagram.com/n/emonemon/)
Who's your favorite Instagram animal star? Click through this slideshow of Shishi-Maru pics and tell us in the comments below:
PHOTO GALLERY
Shishi-Maru, the next Internet star
BEFORE YOU GO