Have a goal in mind? Research shows that writing it down will improve your odds of achieving it.
Care to go a step further? Consider a vision board. In her blog published last week, HuffPost blogger Nicole Glassman suggested creating a vision board to help yourself live a fulfilled life. "This is an incredible tool to help you to visualize your future," she wrote.
While there's yet to be a study regarding the positive effects of having a dream or vision board, we're excited to share a real-life success case with you. We asked on twitter if any of you kept a board. "Yes, the whole family has one!" Toronto native Christina Crowe tweeted back.
Crowe, her husband Tim and their three sons share a vision board in their home with the purpose of "getting the conversation started," as Crowe put it in an interview with The Huffington Post. "For me, it's a way to pull us all together -- it gets us on the same page when it comes to talking about what our family's common goals are."
The whole family contributes to the board (see the photos, below). Crowe says it's a way to let her kids know that their opinions matter. "As a parent, I think it's important to give my kids a voice, too." It's also an opportunity to create talking points. "[The vision board] gives us, as parents, the chance to talk about all types of things. If my 10-year-old puts up a photo of a fancy car, it might lead to an in-depth conversation about wealth."
The shared board also helps to put dreams in perspective for the Crowe family. "In a time where everything is focused on having what you want right now, [the board] reminds us that it's not always possible -- you have to plan for things. It's a process."
For most of us, dreams come and go; as such, the photos on the family's board comes down and get replaced -- even if the goal wasn't achieved. "It's a good idea to want things in the future -- you can set yourself up to achieve something, and you can learn not to be heartbroken if something doesn't happen."
See what's on the Crowe family's vision board in the photo below. Are you inspired to cultivate your aspirations into something visual? Let us know in the comments section below and send us your photos to gps@huffingtonpost.com.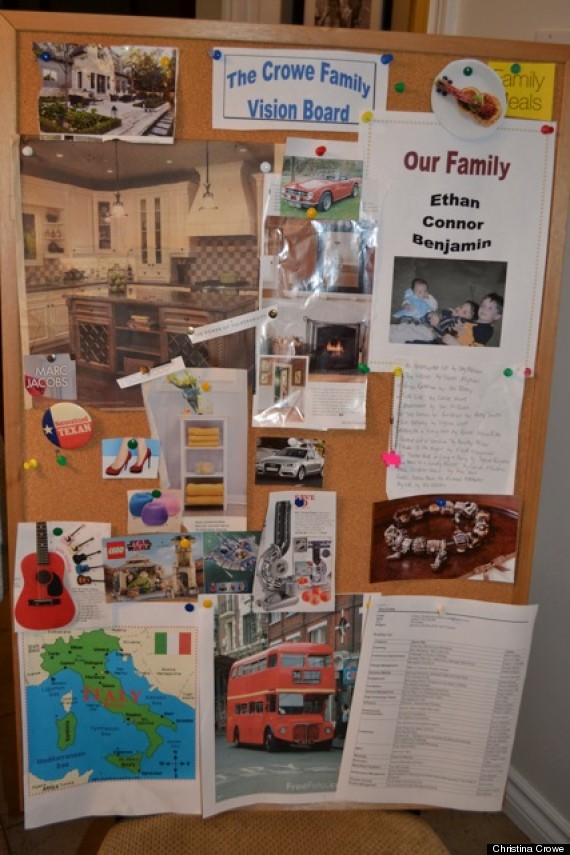 "Currently, the board consists of pictures of places we want to go to, or things we want to buy ... There's a map of Italy and a London bus because we want to go there as a family. My youngest son, Ben, wants a ukelele for Christmas, so there's some pictures of that. My husband is a musician (outside of his day job), so the guitars are representative of that. That picture of the kitchen has recently somewhat become a reality -- we stuck it on there four years ago and next months are moving into a new home with almost that exact kitchen. Not quite as fancy, but close! There's also lists of books I want to read, and more."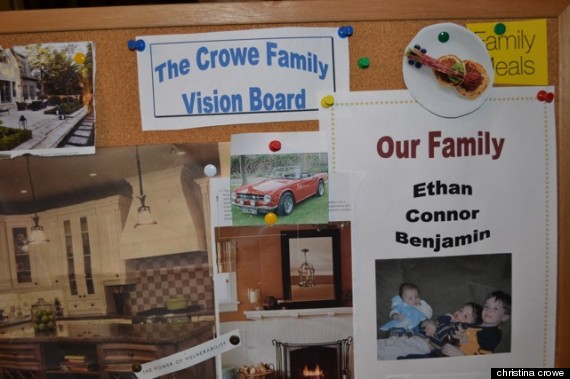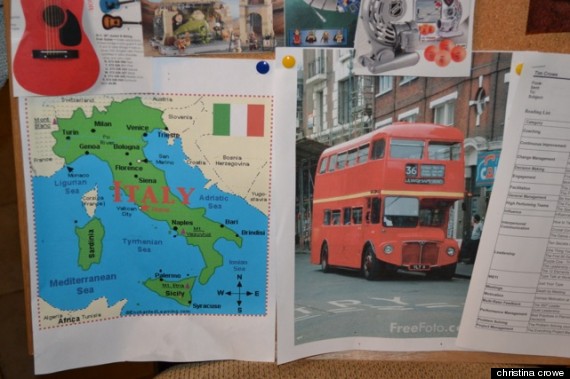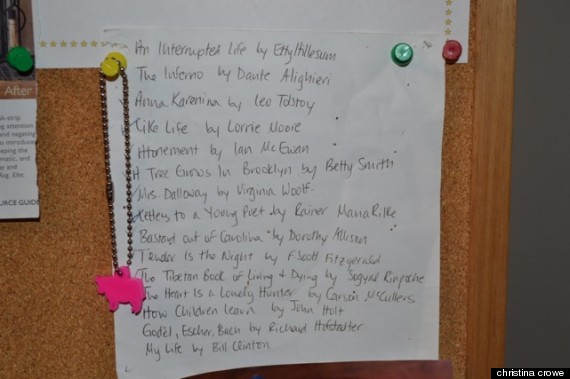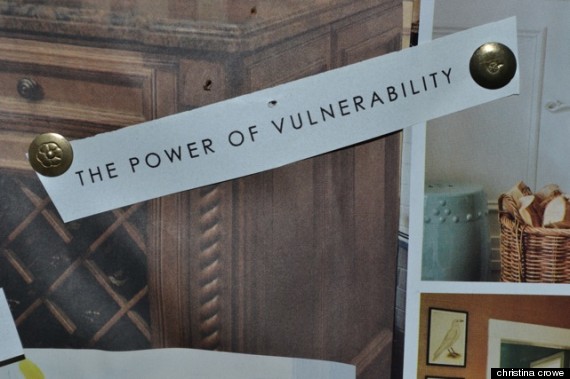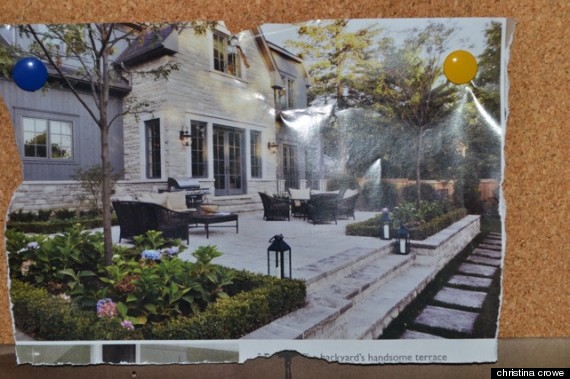 Want some more inspiration? Check out these tips for making a dream board over at Oprah.com.
And, some of our favorite morning mantras to get your board started:
PHOTO GALLERY
Morning Mantras