As Hurricane Sandy barreled down on the East Coast, thousands flocked to social media to share how they are seeing and experiencing this epic megastorm.
Sites like Twitter and Instagram immediately became a source of hurricane news for many -- and where words couldn't begin to describe, the photos sure did. After all, a TwitPic is worth far more than 140 characters.
So far, the photos coming in reveal flooding, fallen power lines and trees, and some very ominous-looking clouds. But as long as the Northeast retains power, people continue to live-tweet and -Instagram this storm and the damage it brings with it.
Show us what you're seeing and experiencing. (But please, safety first!) Tweet us your photos at @HuffPostGreen, hashtag #HPSandy, or tag your Instagram photos using the same hashtag. We'll share the most telling photos in the live photo blog below.
You can also follow the activity directly on Twitter with our Hurricane Sandy Twitter list.
10/31/2012 10:52 PM EDT
Flooding In Hoboken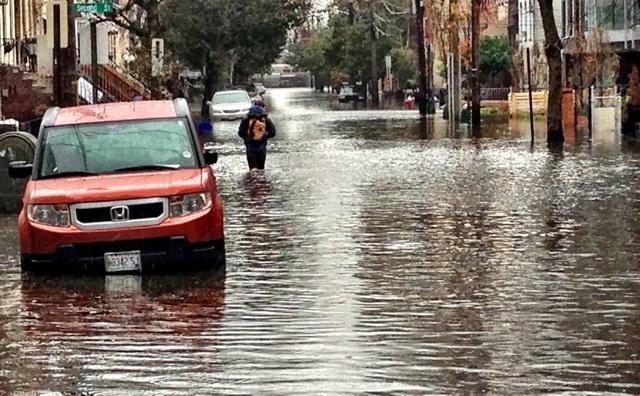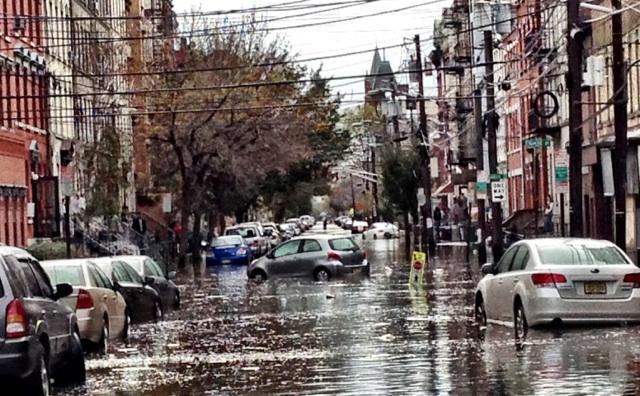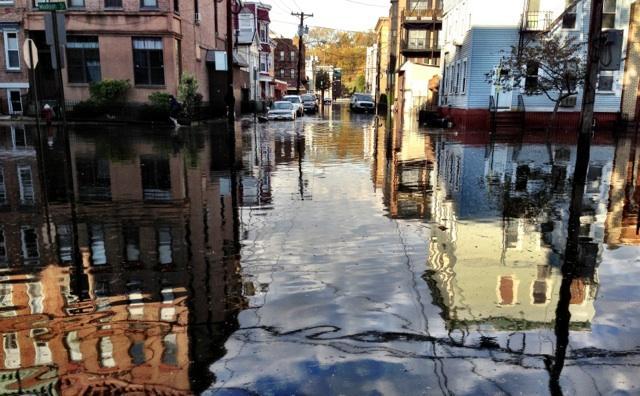 Photo Credit: Sean Fleming
10/31/2012 10:33 PM EDT
Tuesday Morning On Upper East Side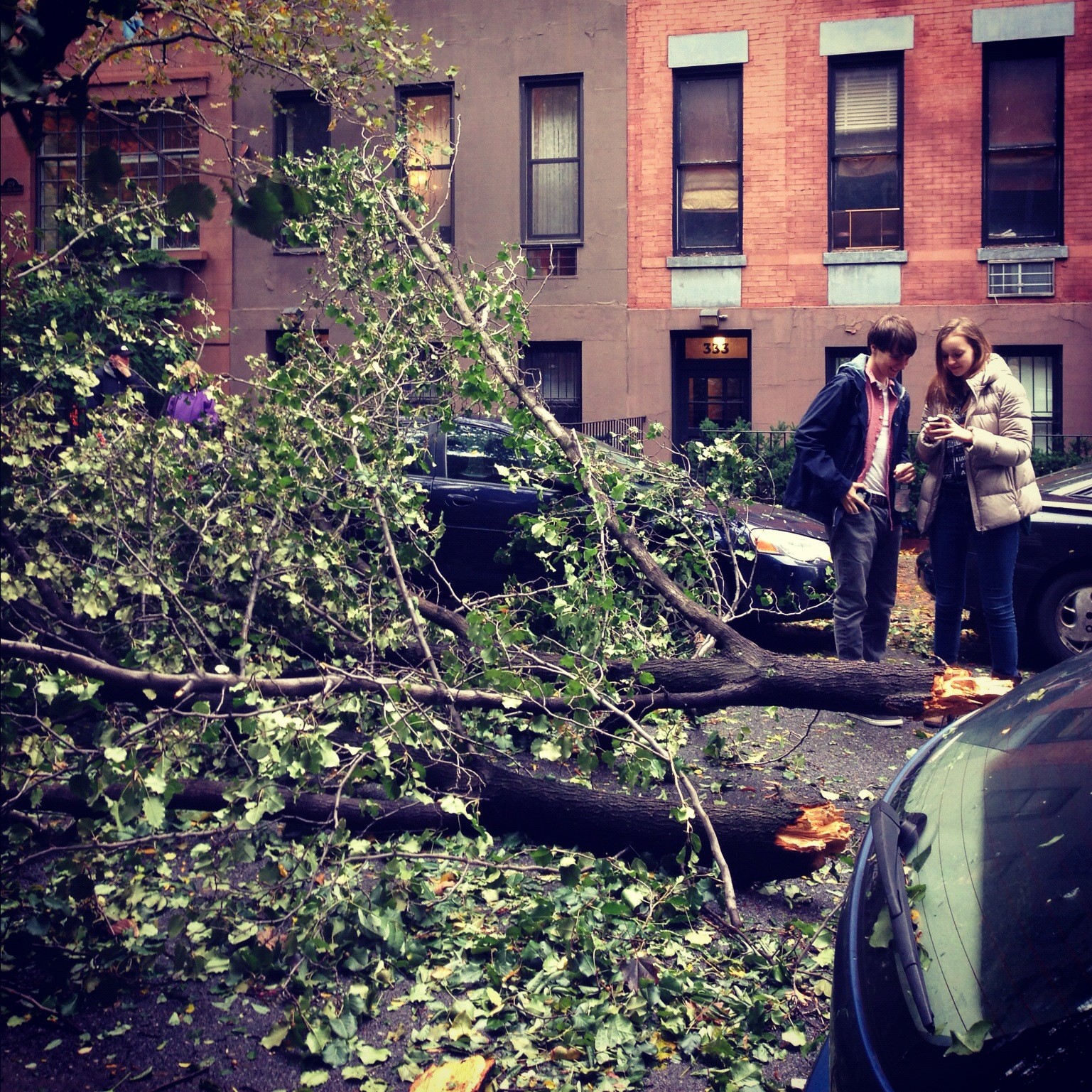 Photo Credit: Robbie Crowell
10/31/2012 9:35 PM EDT
Hoboken Aftermath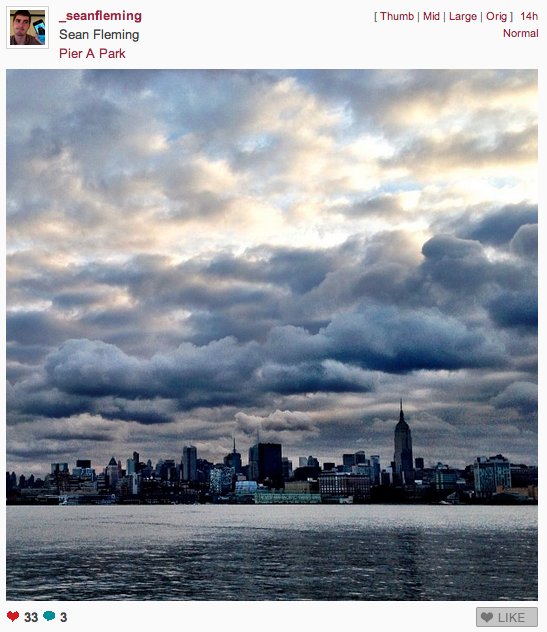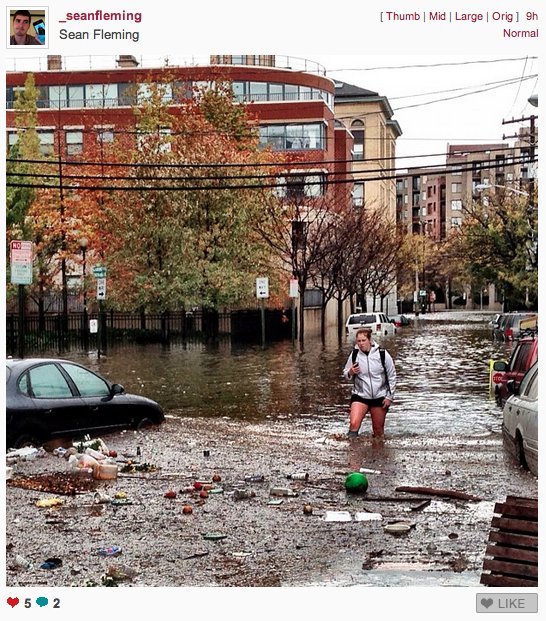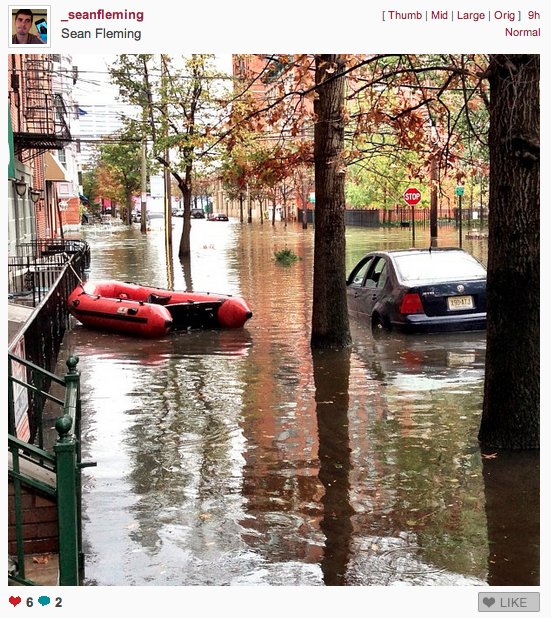 Photo Credit: @_SeanFleming
10/31/2012 12:43 AM EDT
A Before/After Of Brooklyn Bridge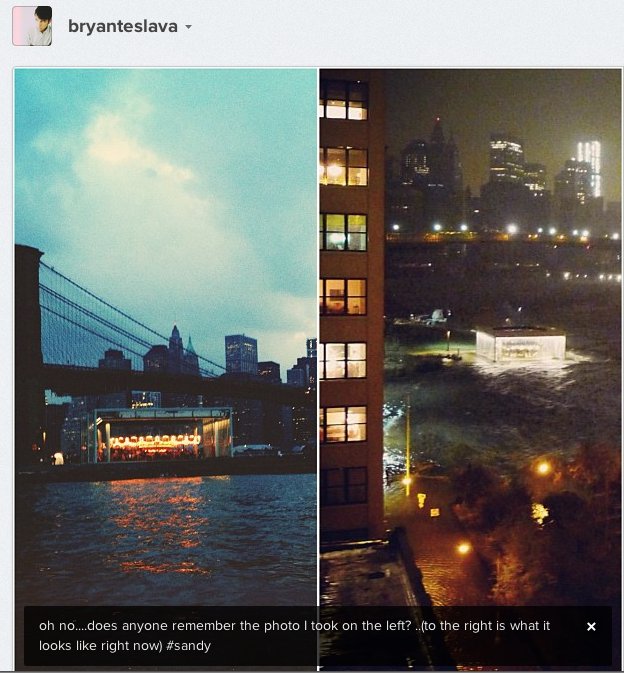 Photo Credit: @Bryanteslava