Hurricane Sandy ripped the 'A' right off the USA Today building in McLean, Virginia on Monday.
Natalie DiBlasio, a reporter for the paper, tweeted this picture, writing, "@dcallaway Hurry home! #Sandy ripped the "A" off of our building! pic.twitter.com/bsi0J5vT We need an executive call. US TODAY or USA TODY?"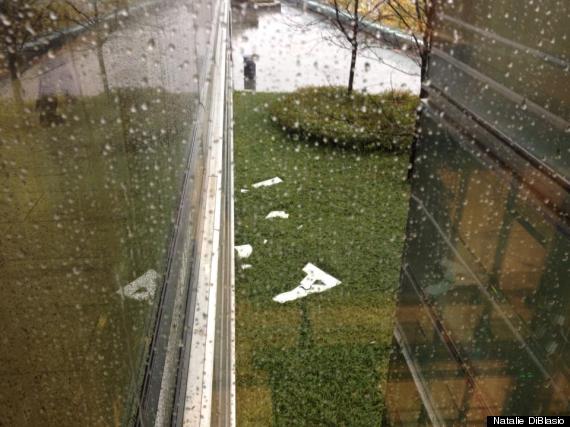 The Eastern seaboard has braced itself for severe wind, rain and flooding as a result of the hurricane mixed with winter storm conditions. The center of Sandy is expected to make landfall in New Jersey early Monday night.
BEFORE YOU GO
PHOTO GALLERY
Hurricane Sandy