We're pretty used to fashion brands retouching photos to contort models' bodies. But while slimming down legs, removing ribs and even doling out lopsided boob jobs are certainly jarring, we couldn't help but feel completely stunned upon seeing J. Crew's recent Photoshop fail -- they completely obliterated a model's thighs. Is nothing sacred?
Our friends at PsDisasters tipped us off to this one, and it's definitely one for the books. To sell their "Jackie Cardigan" on their web site, J. Crew featured a model in their typical prep-meets-hip gear. It only takes about half a second to notice that chunks of the model's inner thighs has been erased. Could this be a case of Photoshop streamlining gone wrong? Or is there some photo editor out there who thinks that the ideal pair of jeans creates the illusion of cratered body parts?
We're pretty sure this one was a complete accident. But do you think that the mass retailer intended to go in for routine retouching and happened to let this error slide by? While this seems like a foiled attempt, we can't help but wonder what other editing tricks go unnoticed. Are every model's thighs subject to Photoshop-inflicted liposuction?
Check out the photos in question and tell us what you think.
PHOTOS: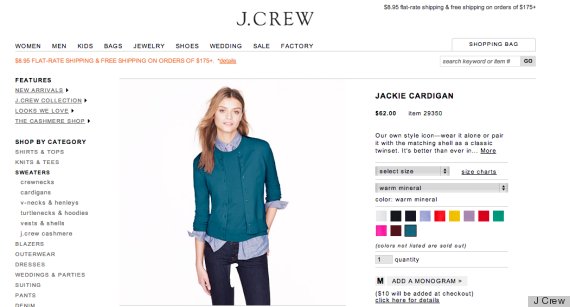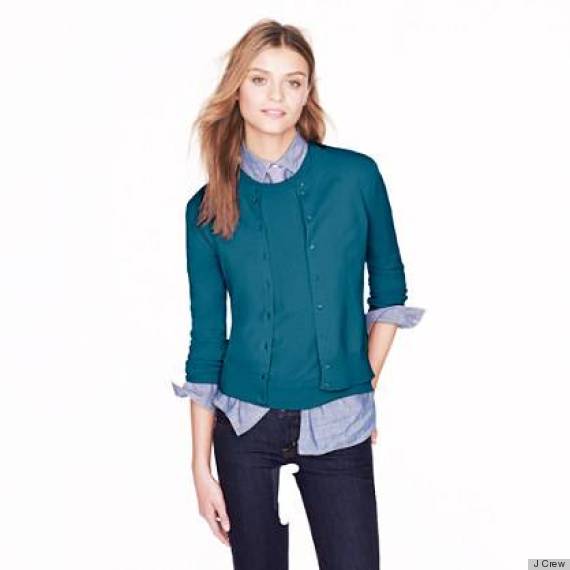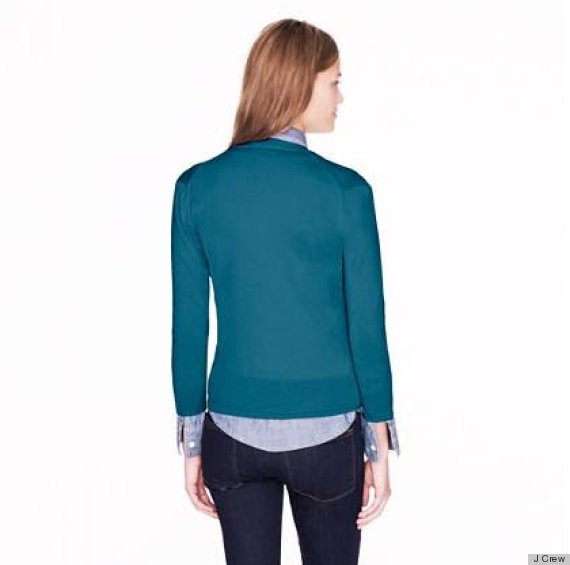 See more photoshop fails!
PHOTO GALLERY
When Photoshop Goes Wrong...
Want more? Be sure to check out HuffPost Style on Twitter, Facebook, Tumblr, Pinterest and Instagram at @HuffPostStyle.