Sounds like Kim Kardashian is thinking about ditching her dark hair.
The reality star, 32, admits that after dressing up as Daryl Hannah's 1984 "Splash" character -- a blond mermaid -- for Halloween, she is considering lightening up her locks for good.
"I would go blond! I think it's fun, you know? I'm going to keep it on for at least a night and see if it's true that blondes really have more fun," Kardashian told Us Weekly at the Midori Halloween party she hosted on Oct. 27.
Kardashian, who was escorted to the NYC bash by "her captain" Kanye West, sported a $2,000 wig to make sure her hairstyle looked authentic.
And reportedly, West, 35, was very impressed with her Halloween look and would be happy to see her go from a brunette to a blonde.
"Kim modeled for Kanye as he snapped pictures of her and kept bragging to his friends how beautiful Kim looked and that he loved her being blond," an insider told HuffPost's Rob Shuter.
So will Kardashian actually dye her hair? Well, she's open to change.
"My life has definitely changed a lot in the last year," she told Us Weekly. "Change is different if you're not used to it, but I think my life has changed for the better and I've become better. I feel more confident and more wise," she continued, adding, "It's like you get to a place and you just know what you want."
What do you think of Kim K as a blonde? See photos below: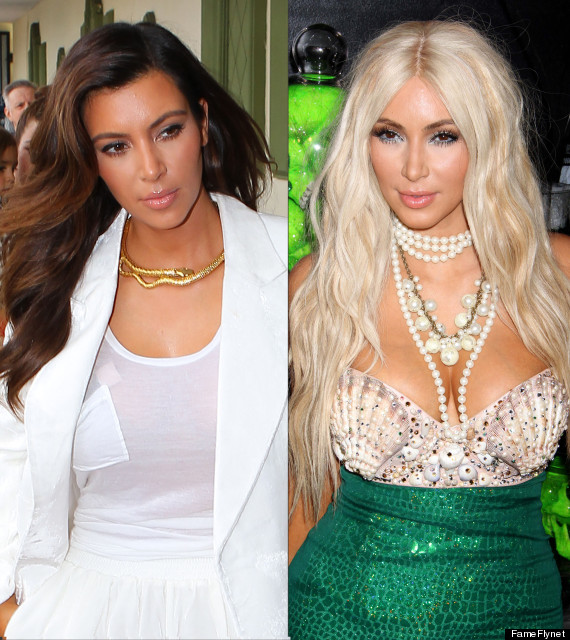 BEFORE YOU GO
PHOTO GALLERY
Kim Kardashian: A Year In Review