Miley Cyrus has been flaunting her new haircut and rockin' Pilates body for months now -- and she's never looked better.
The 19-year-old just posted a new Twitter profile picture, in which she wears a crop top and cutoff shorts as she basks in the California sunshine.
Not only has she been guest-starring on "Two and a Half Men," but Cyrus has also been busy in the studio, cutting tracks for her upcoming album with Pharrell.
"You can't deny what @Pharrell and I have together. #LOVE=MAGIC #bigbrother4life," Cyrus tweeted on Saturday (Oct. 27) after spending some time recording new tracks.
Plus, how could we forget she's engaged to Liam Hemsworth, who also soaks up a lot of her attention.
"#lovinglife :) Quality time shopping with my fiancé and now off to the studio wiff @DaInternz ❤ my 3 favorites in one day," she shared.
Hannah Montana is on a roll ... and looking good.
Check out Cyrus' new profile picture below: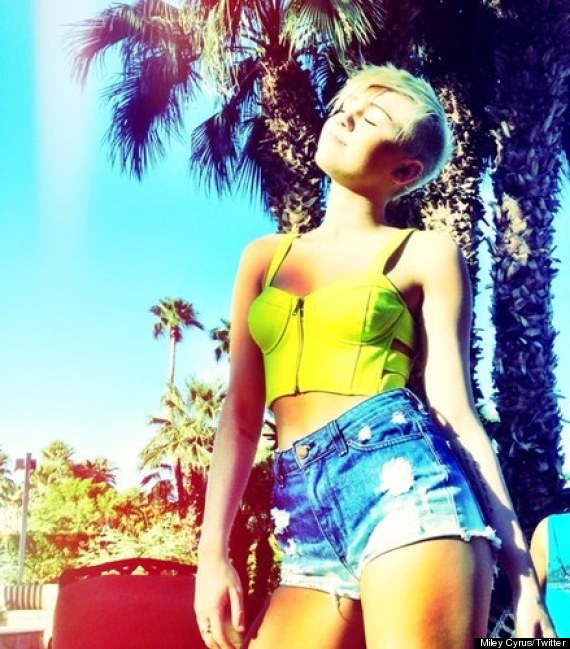 BEFORE YOU GO
PHOTO GALLERY
Miley Cyrus