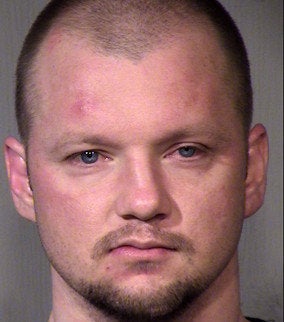 A woman in Surprise, Ariz. bailed a man out of jail only to have him tie her up and rob her.
On Thursday night, Connolly and an acquaintance of his, 42-year-old Candy Dean, allegedly overpowered the woman and used shoelaces to tie her up before making off with her cell phone, handgun, purse and car.
Officials say it took about two hours for the woman to free herself from the laces. Police located Connolly and Dean at a motel early morning Friday, according to AZ Family.
The pair was arrested and booked into jail on charges of kidnapping, aggravated robbery, theft, and theft of means of transportation.
CORRECTION: A previous version of this story incorrectly stated that the woman bailed Jay Connolly out of prison. She bailed him out of jail.
BEFORE YOU GO
PHOTO GALLERY
Bad Choices