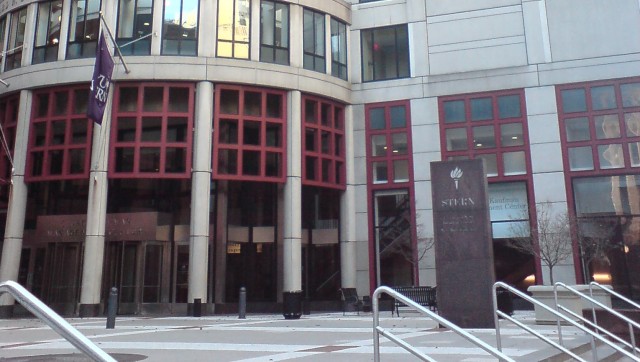 New York University is deflecting criticism over its course on transnational terrorism, in which students were required to write a 10 - 15 page paper describing how they would hypothetically attack the United States, the New York Post reports.
According to the class's syllabus, which was obtained by the Post, students "must describe your hypothetical attack and what will happen in the aftermath of the attack," considering how it's achieved, funded, manned and responded to.
"The exercise is meant to prepare students for the field, to prepare them for careers in intelligence, policing, counter-terrorism," said Marie-Helen Maras, a former Navy criminal investigator who teaches the course. "This is a grad-level assignment for a grad-level course."
According to the Post:
At the same time, students must realistically stay within their chosen terror group's "goals, capabilities, tactical profile, targeting pattern and operational area," the syllabus states. Given the detail required — and possibly concerned that the how-to terror manuals could land in the wrong hands — Maras warns that each page of a student's paper must bear the disclaimer: "This is a hypothetical scenario for a university course on transnational terrorism."
The Post's report included response from anonymous outraged law enforcement officers.
Wired mocked the Post's characterization of the course, mentioning television shows like "Homeland" and "24" also feature imagined terrorist plots.
The university's School of Continuing and Professional Studies said in a statement to UPI, that the course was misrepresented:
"The Transnational Terrorism course is taught by a decorated U.S. Navy veteran who uses her military experience to teach students — including law enforcement officers — how to anticipate and counter terrorism. The assignment she gave her students is an exercise that has been utilized by many U.S. universities and government agencies. We think it is deeply regrettable that this veteran's work as an NYU professor has been mis-characterized in this way."
NYU's School of Continuing and Professional Studies' Center for Global Affairs offers the class, according to NYU's website.