Could Taylor Swift finally be growing up?
The singer, who admits the inside of her brain is made up of fairytales and doesn't drink alcohol unless it tastes like "candy or sparkles," looks a lot like a grown up on the cover of the Decemeber issue of Cosmopolitan.
Swift looks sultry in a purple halter top and high-waisted skirt, and the cover, along with the fact she's broken things off with Conor Kennedy -- a high school student -- may be a signal she's finally ready to grow up.
It's been a very good month for the 22-year-old singer, who sold 1.2 million copies of her new album "Red" in its first week -- the largest sales week for any album in a decade.
Those impressive sales numbers are thanks to Swift's song-writing abilities and of course the heartbreak that inspired her hit tunes. The singer opened up to Cosmo about her new album and of course about love and relationships.
"There's a song that's the first track on the record, and it says, 'Love is a ruthless game unless you play it good and right.' That's been my whole philosophy on love this whole time anyway," she told the magazine when asked which of her lyrics resonates with her the most of the moment.
Swift has developed a reputation as someone who falls in love fast and hard, and appears to have been jilted more than a few times. While she tends to fall head-over-heels for some of these guys she has her deal breakers:
"I can't deal with someone wanting to take a relationship backward or needing space or cheating on you. It's a conscious thing; it's a common-sense thing. If I was in that situation, if I were them, would I be doing this to me? Would I ever do this to them? If the answer is no, then they're not treating me fairly. I just don't ever want to end up in a relationship that isn't fair ever again," she told the magazine.
For more with Taylor Swift, pick up a copy of the Decemeber issue of Cosmopolitan, on sale Nov. 6.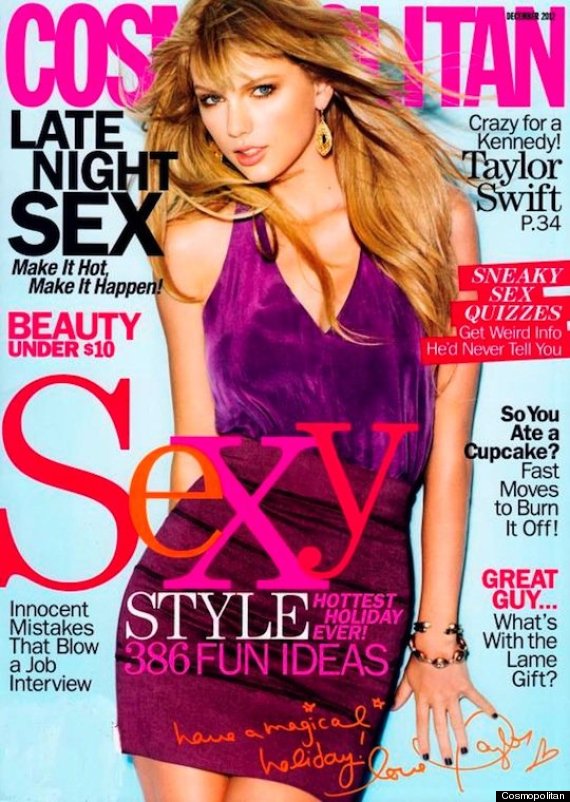 PHOTO GALLERY
The Definitive Guide To Taylor Swift's Exes