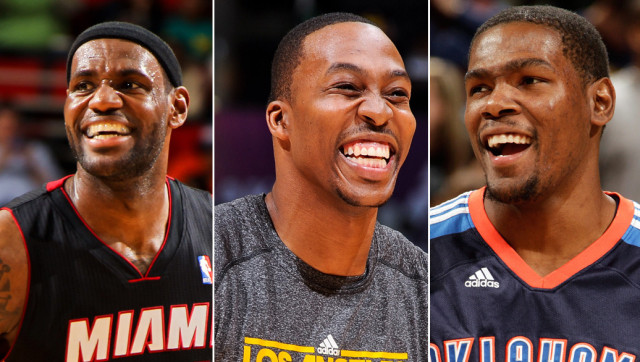 As the 2012-13 NBA season approaches, what better time to ponder whether or not the Miami Heat will repeat, if Oklahoma City is ready to challenge, and if the new-look Lakers can be tops once again in the West.
As to the last question, Kobe says it's still his team, and the arrival of Dwight Howard and Steve Nash make LA the game's most devastating pick-and-roll squad. Then, there are the question marks surrounding Derrick Rose and that torn ACL. And let's not forget Jay-Z's favorite team and the other franchise in the Tri-State.
PHOTO GALLERY
2012-13 NBA Preview: New-Look Lakers, Improved Heat And A Still-Injured Derrick Rose
Email me at jordan.schultz@huffingtonpost.com or ask me questions about anything sports-related at @Schultz_Report.