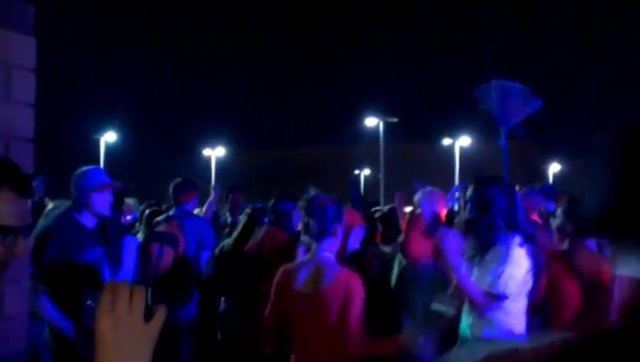 What is the end point of Gangnam-style? Destruction?
ASU recently did their own accidental version of a Gangnam-style viral video. Students were dancing on the roof of a parking garage, having a fine old time until the roof started to cave in because of all the spirited gangnam-style dancing. Check it out below!
So why did the roof collapse like this? Reddit commenter, Iplaw, considered asking a forensic structural engineer who, " inspects buildings and other structures for damage on a daily basis. He will surely know whether or not this caused any lasting damage to the structure.The popping was either a beam settling, bolt shearing, or weld snapping."
Gangnam style sweeping colleges across the globe. MIT's inspired parody exploded on the internet this week, uniting Noam Chomsky and Psy in a way we have never seen before. Last week, Eton College's deeply self-loathing parody prompted sighs and pitying laughs.