Around 65 percent of India's working population are farmers.
They live in harsh environments with daily challenges — a crop failure or animal illness away from catastrophe. Many of their problems are well understood with known solutions. However, farmers in rural India rely on community meetings and extension workers for agricultural and animal husbandry information — a slow, labor-intensive way of disseminating information.
Why are my mustard plants not flowering? Why did my palm oil crop fail? Why did my cow stop giving milk? What type of fish can I sustainably farm?
These are critical questions to farmers in rural India.
When a disease infects a mustard crop or a cow no longer gives milk, a farmer without the information or experience to prevent a loss suffers severe financial consequences.
"Soochna Se Samadahan" (roughly translated: "information is the solution") is the greeting farmers in India hear when they call LifeLines Agriculture for help. They describe their problem: a crop that will not bloom, an insect infestation, a sick animal. The next day, the farmer calls back to retrieve expert advice and to correct the problem.
By connecting farmers with experts using voice technology, the OneWorld South Asia centre — a nonprofit affiliate of the OneWorld International Foundation — created a scalable way to disseminate quality information to farmers when they need it most. Using voice technology and a growing knowledge base, timely, relevant farming information is available to more than 150,000 farmers in 1,000 villages when they need it. LifeLines Agriculture uses Cisco technology, databases, and mobile phones to respond to an average of 350 calls per day, most within 24 hours. Participating farmers report an average 20 to 30 percent increase in productivity and income, improving opportunities for their families and providing more food to their communities.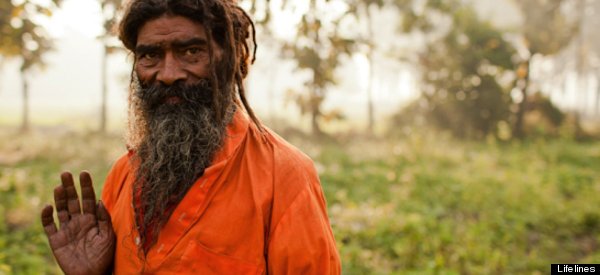 According to Naimur Rahman, former managing director and now board member of OneWorld Foundation India, which hosts OneWorld South Asia, "The rural farming community in India suffers from poor levels of literacy. Many people cannot read and language can also be a barrier to learning as information is often only available in English."
Giving Farmers a Voice
In November 2006, OneWorld South Asia launched the LifeLines Agriculture project to provide advice and knowledge to small and aspiring rural farmers in a timely, cost-effective way. Farmers use a telephone kiosk or mobile phone to leave a message about a problem. High-end computing and knowledge processing technologies enable a quick response and the reuse of solutions to common problems. The farmer calls back 24 to 72 hours later for the answer, delivered by voice.
"We wanted to help the rural farming community by linking voice to web technology, giving ordinary people the chance to get answers by phone to the questions that are key to improving their lives," said Rahman.
Behind the simple act of leaving a message and calling back for the answer is a sophisticated, Web-based system. Calls are directed to a platform with an interactive voice response function that is integrated with a customer relationship management application and information database. LifeLines Agriculture experts access the recorded query, search the database for geographically relevant answers, and record the answer back into the system. If the answer is not in the database, they seek help from a panel of specialists on a number of issues — from new and sustainable farming techniques and crop varieties, to disease control and pest management, to animal husbandry and weather updates.
Exponential Impact
Since the program began, farmers have experienced an average 20 to 30 percent increase in productivity and income. Bhawanideen, a farmer in Dayalganj with a nine-member family and three bighas of land (about 1.2 acres), contacted LifeLines for help with a fungal infection in his wheat crop. "The convenience of getting advice on my crop while sitting at home is what makes this service stand apart," he said. "On using the medicine prescribed by LifeLines, I have profited in production and income from my field. This in turn has helped me to take better care of my family."
Shiv Sharan Nayak, a farmer in Niwari, contacted Lifelines about how to set up a fishery on his land. "I got answers and information even about the fish species," he said. "The language is very simple and easy to understand. And if I need to hear the answer again, I can call up and listen to the answer twice."
Each phone call has an exponential impact on all parts of the system. The farmer improves his outcomes, his quality of life, and his community. Each new issue is integrated into a growing knowledge base of detailed, location- and season-based advice that is easily accessible. The knowledge database covers 10 crop cycles and continues to grow with more than 450,000 solutions.
"The social return of such an improvement is immense," said Rahman. "A better harvest can mean increased income, which will mean a better quality of life for families, enabling children to be better educated and to have a brighter future. This is good for the individual and good for India."
As of August 2012, Lifelines was active in 1000 villages with more than 150,000 farmers, and answered approximately 350 queries each day, most within 24 hours. As a result, more hungry people have enough to eat and farmers are empowered to provide for their families and their communities.