Crack didn't kill Patrick Hurley, but it certainly got him sacked.
The 26-year-old Sacramento, Calif. man was tackled by a group of angry dads at a high school football game at Colfax High on Friday. He had stormed the field without his shirt -- and without most of his pants -- in an attempt to taunt players, CBS Sacramento reported.
The video, picked up by Live Leak, shows Hurley dumping water out onto the field and waving his hands around. He then gets a tackle from behind that Eli Manning would shudder at.
The man who tackled him first was off-duty Placer County Sheriff's Lt. Troy Minton-Sander, who told CBS that he though Hurley might be on PCP or bath salts. He said he also thought that a belt and pouch Hurley was carrying might have contained a knife.
A sheriff's office report later stated that he was not on drugs, but was drunk. Hurley was arrested and charged with disorderly conduct and public drunkenness.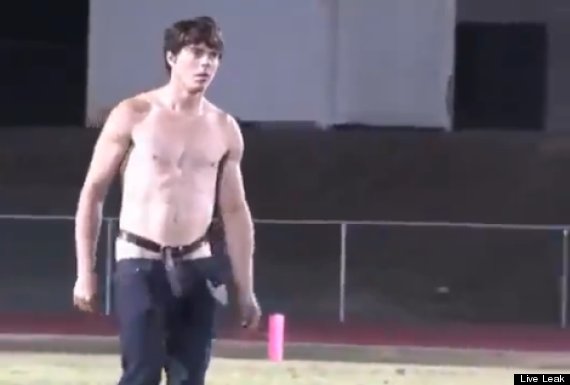 BEFORE YOU GO