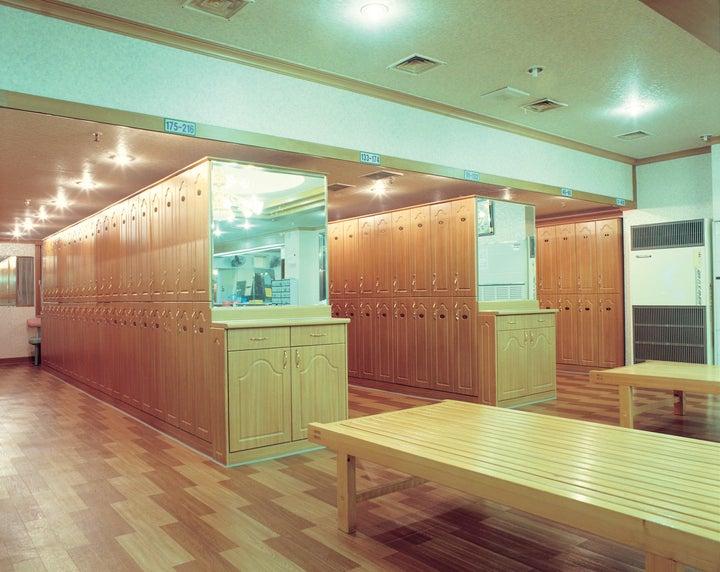 Need a place to recharge your phone, take a shower or grab some bottled water? If you've been affected by Superstorm Sandy, your local gym or fitness club may be a good bet. Many health clubs have been open yesterday and today and while some were offering workouts as usual, others provided shelter from the storm.
"Gyms should be places where health is nurtured not just in sets and reps, but in dispersement of health to the community on an ongoing basis -- and especially in times of crisis," Jeff Halevy, CEO of Halevy Life and a HuffPost blogger tells us over email. His Upper East Side facility in NYC welcomed anyone stuck without power or water to come for free showers, phone charges and bottled water. About 25 to 30 people took advantage yesterday, many of them from local shelters where showers were unavailable.
New York Sports Club in some parts of Long Island, N.Y., appeared to be doing the same, according to the local Patch. And as of October 31, many branches of New York Sports Club in Manhattan and throughout the tri-state area have opened their doors as well. A press statement said:
In an effort to offer the comforts of home to all those who have been affected, the New York Sports Clubs will be opening its doors to all victims for full use of its facilities, whether it's the need for a hot shower, to charge a cell phone battery, or simply to recharge their batteries with a stress-relieving workout.
Both Halevy Life and NYSC were acting on what is part of a larger tradition in which health clubs, which often have large locker rooms with shower facilities that can handle a crowd, serve as staging areas during hurricanes and other natural disasters. During two storms last year, for example, Planet Fitness offered their facilities to more than 10,000 New England residents who experienced disrupted power and water.
"A lot of our neighbors have been without electricity, water and other important services for an extended period, and there aren't a lot of businesses that have the facilities to help them," said Chris Rondeau, the Planet Fitness operations chief at the time. "In a situation like this, we feel that it's our mission to step up and help."
Of course, it isn't always possible to offer services -- for example, downtown gyms and fitness centers remained without power.
BEFORE YOU GO
PHOTO GALLERY
Hurricane Sandy