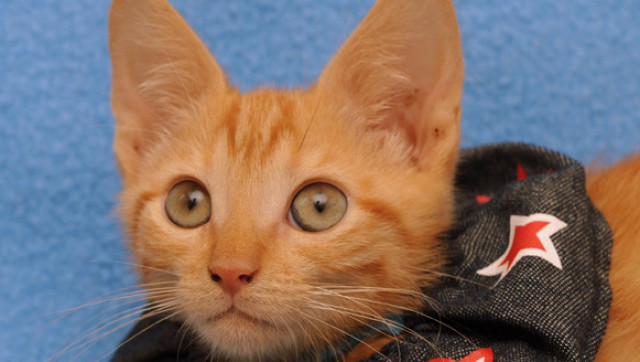 WASHINGTON -- The race between Barrrk Obama and Mitt'ns Romney was close, but we've got a winner: Barrrk Obama's taken the vote.
The dog was, for a time, also the underdog. In early October, at the start of the month-long mock-election-cum-fundraiser -- votes were $1 each and benefited the Washington Animal Rescue League -- Mitt'ns Romney the cat, not quite three months old and from the streets of D.C., was beating year-old hound Barrrk Obama by almost 800 votes.
Barrrk Obama snatched victory from the claws and whiskers of defeat, however, even despite the Washington Post's discovery that the native South Carolinian had been flown to the District on a private jet.
WARL posted the final tally Thursday on Facebook. The dog won with 3129 votes. Kitten Mitt'ns received 2722 votes.
Both, meanwhile, have been adopted.
Know who's still looking for a home? These guys:
PHOTO GALLERY
DC Adoptable Animals
BEFORE YOU GO