Bristol Palin, cash–strapped?
The two-time "Dancing With the Stars" alum posted an ad on Craigslist to sell her 2010 Dodge Challenger. The Alaska-native even included a picture of her and son Tripp standing in front of the car as proof of legitimacy.
"Faithful readers know I love Craigslist!! So, when it came time to sell my car, that's exactly where I went! Here's the information about my car," she wrote on her website.
The Craigslist ad states the 2010 Dodge Challenger listed for $27,500 has "not one scratch or ding" and has 14,510 miles on it.
So what doesn't the car come with? According to Bristol, the "cute boy in above photo" is not included (Phew!).
Perhaps the sale of the car will help offset the missing child support checks she is reportedly waiting for.
Good luck, Bristol!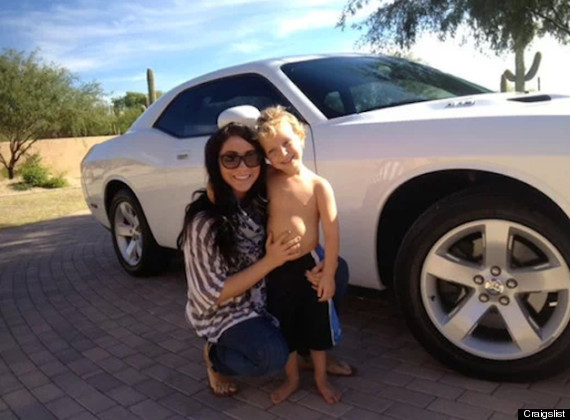 BEFORE YOU GO
PHOTO GALLERY
Bristol Palin Through The Years