Here are the top five things we look for in a David Beckham fashion ad:
Shirtlessness.
But all jokes aside, we were a little non-plussed when we saw Becks' new campaign for his cologne, The Essence. Why is he in the Arctic? Why does his name have an MS Paint eraser blob taken out of it? Why is he dressed like a waiter at the Cheesecake Factory?
The soccer hunk has recently been parlaying his athletic fame into the world of style, famously launching an underwear line for H&M that debuted to much fanfare with a sexy Super Bowl commercial. And he's a beauty honcho, too: Becks already has four other fragrances, two of which also have a women's version fronted by, you guessed it, his wife Victoria.
This newest scent, released in August, contains notes of "sparkling grapefruit, lavender and fresh violet leaves," which does sound pretty appealing. Maybe he'll introduce another cool marketing campaign to hype it up?
However, we'll be waiting a little more eagerly for whatever next venture gets David out of his weird black button-up.
PHOTO: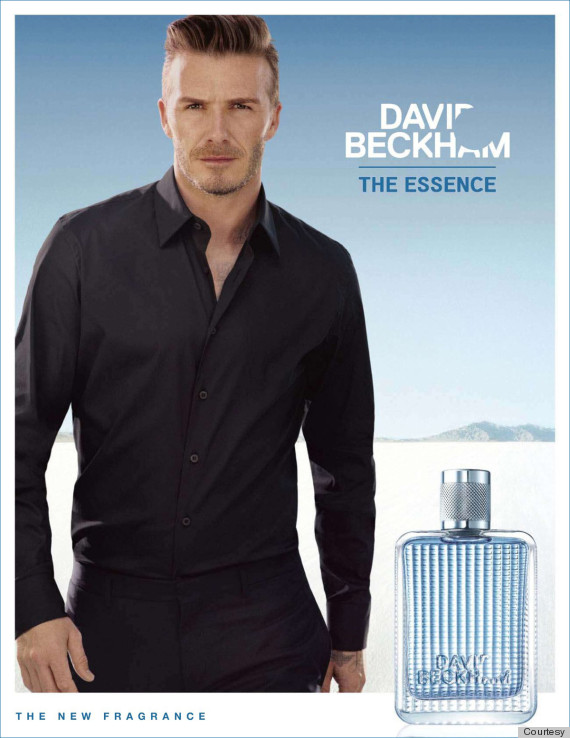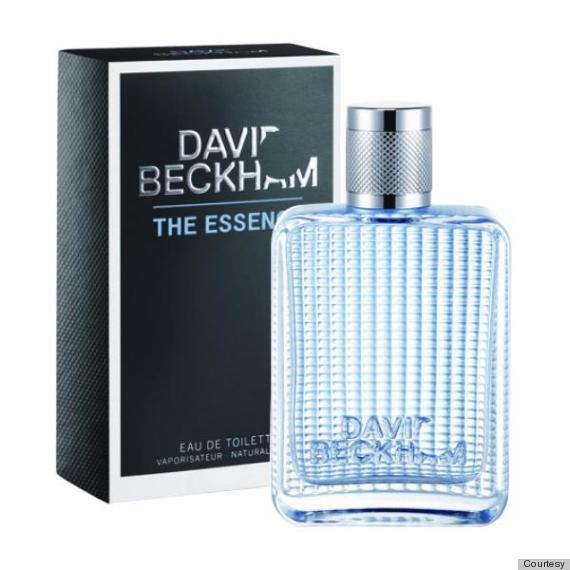 Check out these other stars with fragrance lines!
PHOTO GALLERY
Celebrities With Perfume Lines
Want more? Be sure to check out HuffPost Style on Twitter, Facebook, Tumblr, Pinterest and Instagram at @HuffPostStyle.