If the prospect of standing in line for hours has kept you from voting early, maybe the prospect of seeing an NBA baller will!
Heat superstar Dwyane Wade popped up among a long line of early voters to cast his ballot at the Stephen P. Clark Government Center in downtown Miami Thursday afternoon.
While his girlfriend Gabrielle Union and first lady Michelle Obama schmoozed it up at a nearby rally, the reigning NBA champ avoided the Election Day hassle to voice his choice in advance, days after encouraging Twitter followers to do the same (Story continues below):
It begins today in Florida – we can cast our votes to reelect President @barackobama! Find out where to go: ofa.bo/Lookup

— Way of WADE (@DwyaneWade) October 27, 2012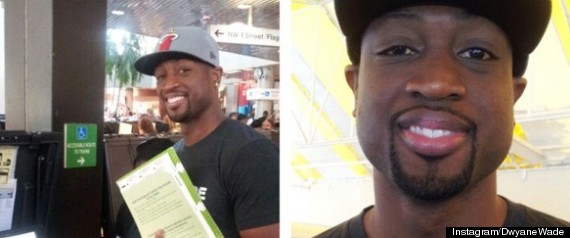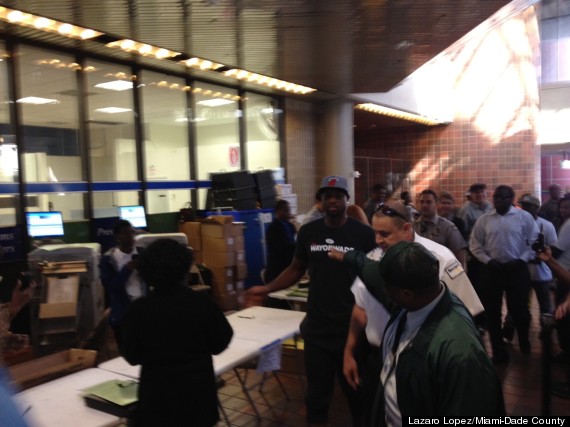 Now, Wade didn't quite hang out in line to cast his ballot -- a proxy held his spot until he got up front -- but the sudden sight of a Heat star and the prospect of seeing his shiny championship rings caused an uproar among onlookers.
We don't know actually who Wade voted for -- although his tweet may give a strong indication -- but we suspect the President was careful not to flagrantly foul him when the pair shot hoops.
PHOTO GALLERY
Long Lines For Miami Early Voting
BEFORE YOU GO