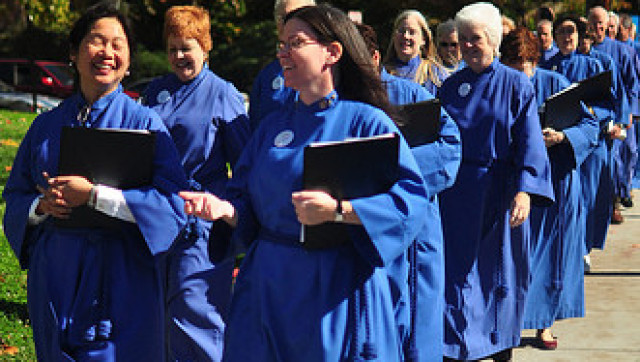 By Sydney Franklin
Street Sense
For 24 years, the Fannie Mae Help the Homeless Walkathon brought crowds of spirited marchers to the heart of Washington. The event raised public awareness about homelessness, and over $90 million for local shelters and other homeless programs, organizers say.
But this year, there will be no big Help the Homeless Walkathon on the National Mall.
Mortgage giant Fannie Mae remains in government conservatorship, a casualty of the nation's real estate crisis. And instead of sponsoring any more big walks, Fannie Mae has shifted its focus to helping organize much smaller, community-based walks in cities around the country.
Because homelessness endures, supporters of the homeless say they will keep walking.
"We've been doing the walk as long as it's been going," said Judy Smith, finishing a mini-walk at her church, St. Columba's Episcopal Church in Tenleytown. The church held a mini-walk after each of its six Sunday services on Oct 21.
Read more at Street Sense ...
... Or pick up a print edition from a local vendor ...
Street Sense is biweekly nonprofit newspaper publishing on issues pertaining to homelessness and poverty, sold by homeless individuals on the streets to help them earn an honest income. To donate directly to Street Sense, click here.
BEFORE YOU GO