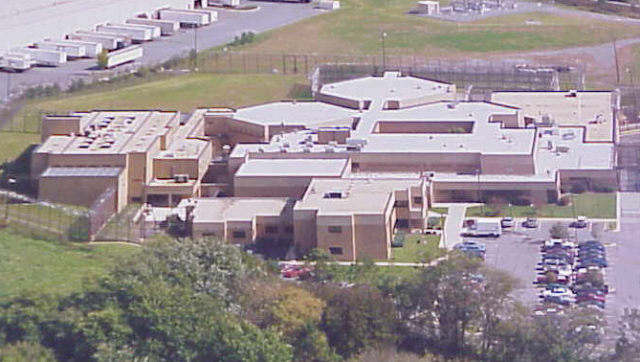 Among the customers still without power Tuesday: the Frederick County Adult Detention Center, where inmates have been on lockdown since Monday evening, Corrections Bureau Chief Lt. Col. William Delauter said.
Delauter said all activities and classes have been canceled until power is restored. The jail has a generator, but it provides enough power to run only a few lights in the hallways. Cells and most other areas of the jail remain dark, he said Wednesday afternoon.
That includes the kitchen. Inmates have been eating bag meals. Showers have been available because water at the jail is heated by a solar array.
Delauter said the power failure has also affected Central Booking and the District Court commissioner's office. Both have been accepting defendants but cannot complete many of the associated administrative tasks.
Local law enforcement agencies are aware of the problem and, when possible, have been using criminal summonses and "sign-and-gos," where a defendant is charged and released from police headquarters, Delauter said.
Delauter said it's the longest the jail has been without electricity, but things have gone relatively smoothly.
"This isn't our first rodeo as far as power outages are concerned," Delauter said.
"There are some inmates who have used this opportunity to act out, but for the most part the inmates have been cooperative and well-behaved."
-- Brian Englar ___
(c)2012 The Frederick News-Post (Frederick, Md.)
Visit The Frederick News-Post (Frederick, Md.) at www.fredericknewspost.com
Distributed by MCT Information Services
BEFORE YOU GO
PHOTO GALLERY
Hurricane Sandy
11/04/2012 12:26 AM EDT
PHOTO: A Marathon Wedding Proposal, Minus The Marathon
HuffPost's Katie Bindley reports:
Like all the competitors who trained for the 2012 NYC Marathon, Hannah Vahaba will not be running the race this year. But she also will never forget her moment at the finish line. After traveling in from Atlanta, Vahaba picked up a marriage proposal in Central Park on Saturday without having to traverse the 26.2-mile course.
"This is my fiance," said Vahaba, 31, who had tears running down her face as she stood in Central Park where the race would have ended, just moments after Martin O'Donoghue had proposed.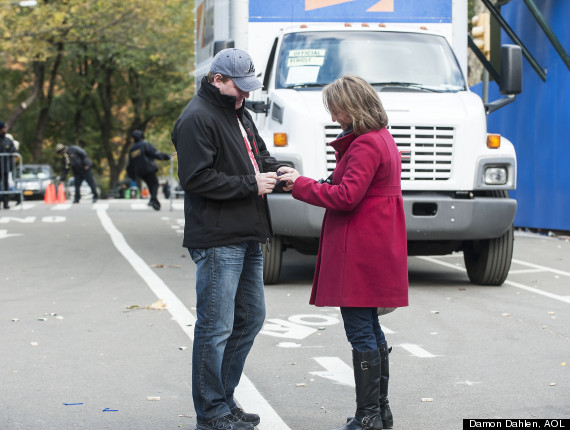 Photo by Damon Scheleur