Como muchos otros famosos, Lady Gaga también se disfrazó para Halloween. ¿Qué eligió? Ser marihuana. Sí, leíste bien. Pero no como unas hojitas o algo verde, no... El título "oficial" del atuendo de la cantante era "Princesa Drogada, la Reina del Cannabis".
Este jueves, Gaga le enseñó a sus más de 30.000.000 de seguidores en Twitter:
So i was weed for halloween. BEST COSTUME EVER ITS SO FUN. Princess High the Cannabis Queen. Photos of party on littlemonsters.com shortly

— Lady Gaga (@ladygaga) November 1, 2012
"Así que fui marihuana para Halloween. EL MEJOR DISFRAZ EN LA HISTORIA. FUE TAN DIVERTIDO. Princesa Drogada la Reina del Cannabis. Fotos de la fiesta pronto en littlemonsters.com", dijo, refiriéndose a su sitio social.
Además, Gaga mostró de más, ya que tenía el torso desnudo, con tan sólo unas decoraciones en forma de hoja de cannabis cubriéndole los pezones.
Pero la famosa ha sido muy vocal acerca de su amor por esta droga. En septiembre, se le vio fumando un "porrito" en Holanda en pleno concierto, admitiendo tras unas cuantos "toques" que es muy fan.
"Quiero decirles cuánto ha cambiado mi vida y que ha hecho que ya no tome tanto alcohol. Ha sido una experiencia totalmente espiritual para mí y mi música", compartió con el público.
SUS FOTOS DE HALLOWEEN: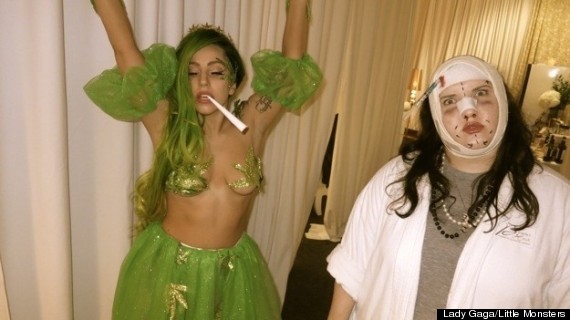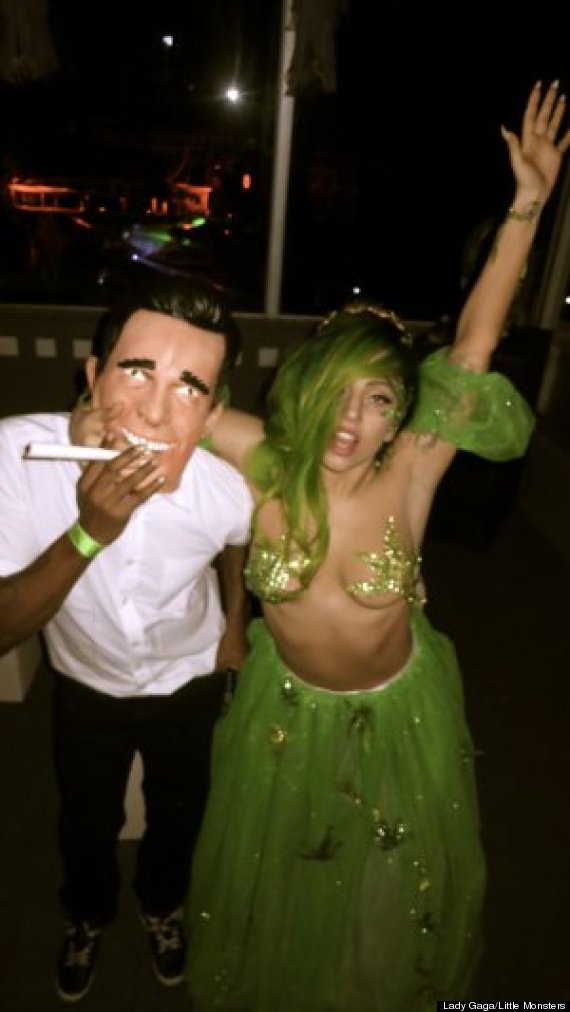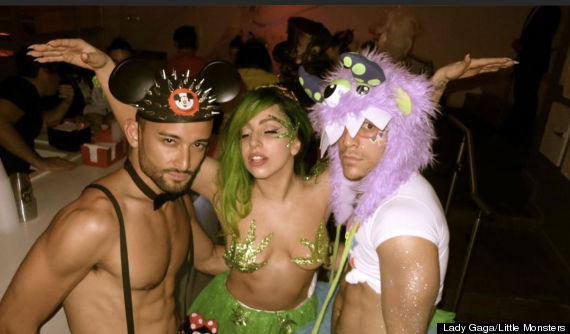 DINOS, ¿QUÉ TE PARECIÓ SU DISFRAZ? PARTICIPA Y DEJA TUS COMENTARIOS
PHOTO GALLERY
BEFORE YOU GO
Los famosos comparten sus disfraces en Twitter
PHOTO GALLERY
Los famosos comparten sus disfraces en Twitter
MÁS DE LADY GAGA EN FOTOS:
PHOTO GALLERY
BEFORE YOU GO
Lady Gaga