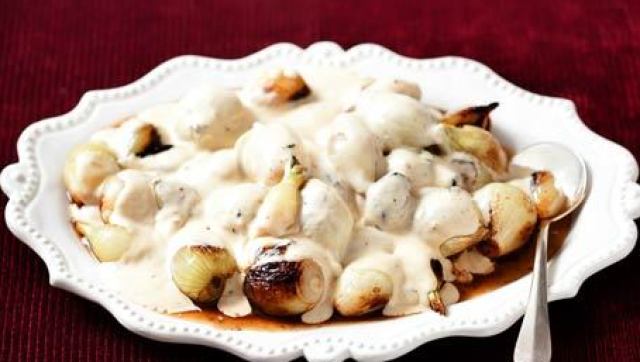 We've come to embrace a few things about ourselves: if there's one piece of food left, we'll probably take it. If there's something on the table we've never tried, we're definitely going to eat it. And, if someone nearby has onion-breath, it's probably us.
We love onions not just for their versatility, but also for their dependability. There are so few savory recipes that aren't built on onions as a platform, that you probably eat way more of these fantastic little bulbs than you realize. But we also love it when onions get to be the star of the show, and those are the kinds of recipes we've pulled together for you today. From onion rings (baked, fried, we love them all), to classic French onion soups and sauces, we hope you're stocked up on our favorite member of the allium family.
Want to read more from HuffPost Taste? Follow us on Twitter, Facebook, Pinterest and Tumblr.
PHOTO GALLERY
Onion Recipes
BEFORE YOU GO