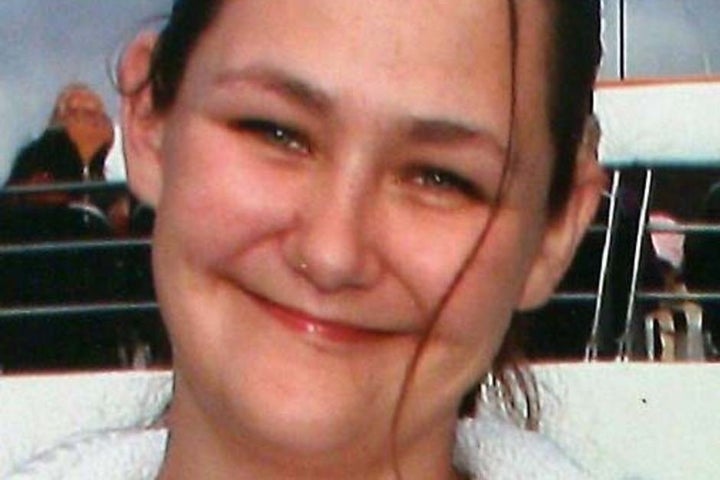 Pratt, 27, was murdered on November 28, 2010 in Melbourne, Australia by John Potter and his co-conspirator Aaron Gibson. Potter was sentenced on Tuesday to 24 years in prison for the crime. Gibson was previously sentenced to 22 years, according to the Sydney Morning Herald.
But before Pratt was shot three times in the head, stabbed and then had her throat cut over a $160 drug debt, she made a desperate triple-zero (Australia's 911) call. You can hear audio of the call below.
LISTEN to the audio of the call:
"Trust me, you want to get to this address," Pratt said during the call after explaining she was hiding in some bushes from men she feared were going to hurt her.
But the operator never told police about the call and instead, after trying unsuccessfully to get Pratt to tell her where she was, the operator hung up on the 27-year-old mother.
Emergency Services Telecommunications Authority's Andrew Wellwood told ABC Radio the call was not handled properly.
"We certainly didn't provide the empathy and support that we think she needed when she dialed triple zero," Wellwood said. "Certainly if the call had been handled appropriately it would have been passed on to the police."
Wellwood said the operator, who has not been identified, was disciplined and no longer takes police calls.
After the sentence was announced in Potter's case, Pratt's aunt Susan Klear said she was unsatisfied with the jail term.
"I just think it's ridiculous, it should be a life for a life, and that's it, end of story," Klear said. "It should be like America, the justice system here is wrong."
BEFORE YOU GO
PHOTO GALLERY
10 Major Crimes That Shocked the Nation (SLIDESHOW)