Turns out there's more to wedding invitations than just a card and an envelope.
Simply Bridal dug up 10 facts about wedding invitations you didn't even realize you wanted to know. For example: did you know that the phrase "request your presence" is only used when the wedding will be held in a house of worship? It's true.
Read below for more surprising revelations.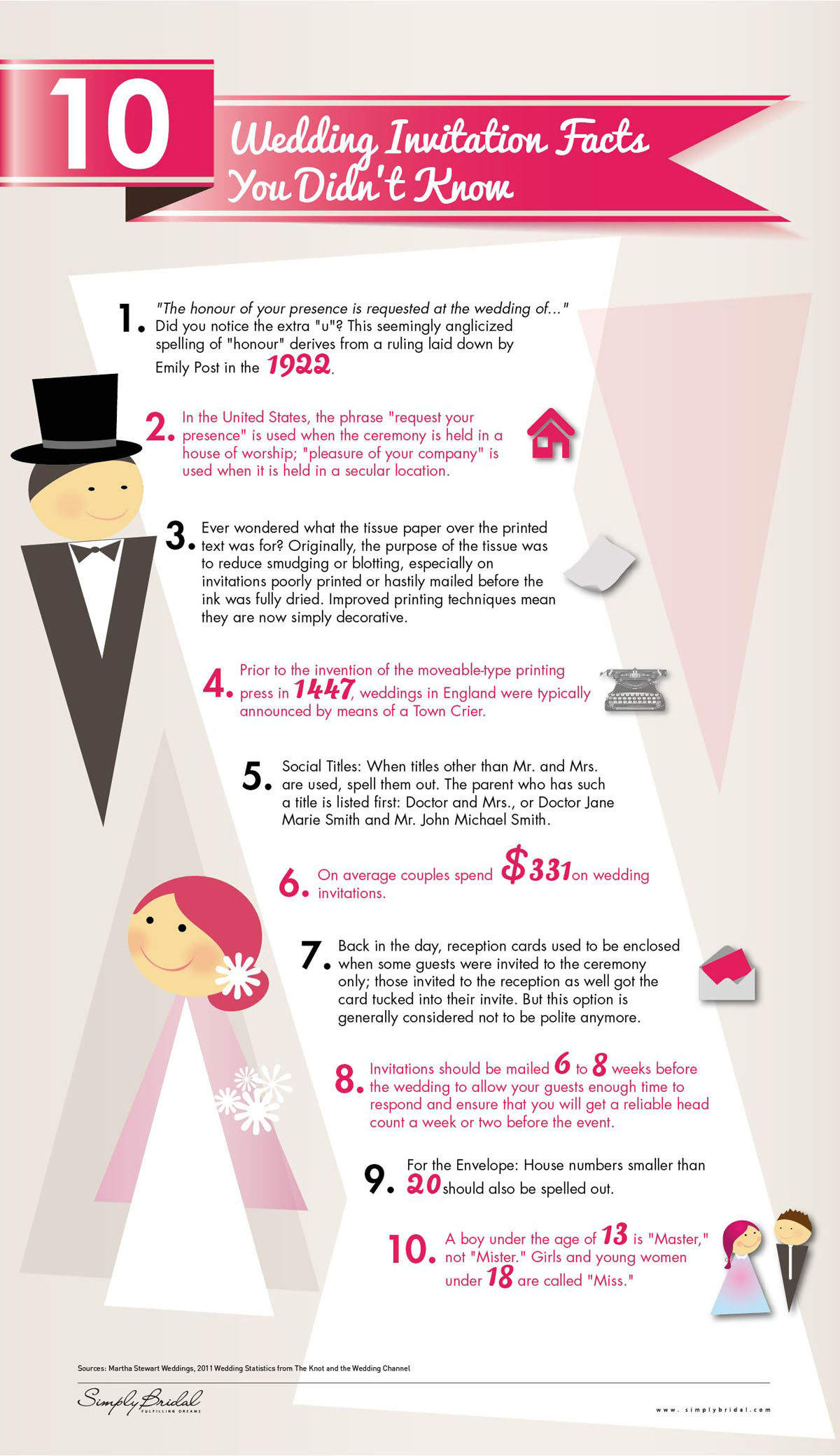 Keep in touch! Check out HuffPost Weddings on Facebook, Twitter and Pinterest.