This week, while some New Yorkers struggled to track down basic necessities like bread and gas, others were queuing up to get a shiny new toy.
Apple pushed back the launch time of its eagerly awaited iPad mini a couple of hours in New York City so that store workers would have a little bit of extra time to get to work, but that didn't stop a line from forming at the Apple store on Fifth Avenue before 8 a.m., according to Fortune.
A photo of the line outside the Apple store on Fifth Avenue (h/t Fortune):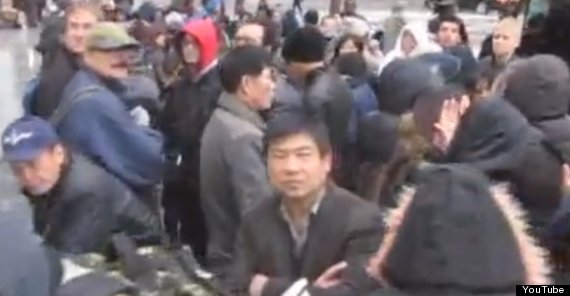 At the same time, New Yorkers and New Jersey residents still trying to cope with the aftermath of Hurricane Sandy were lining up in long lines to get gas so they could drive to work. In Lower Manhattan earlier this week, residents were lining up to get overpriced candles, flashlights and batteries.
A photo of a line for a gas station on Long Island's Jericho Turnpike (h/t BI):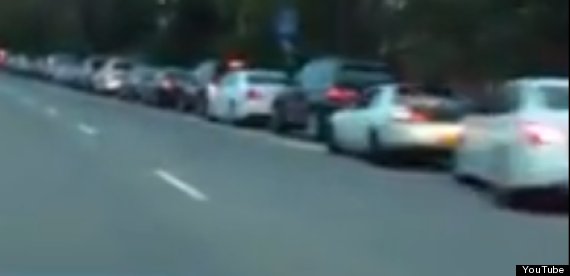 As Hurricane Sandy pummeled through the East Coast earlier this week, the storm left millions without electricity, as well as shortages of food, gas and cash in its wake. The low levels of everything has even pushed some to extreme measures; one man allegedly pulled a gun in a gas line in Queens Thursday.
New Yorkers have made known before their frustration with the stark divide between the demand for basic amenities and luxury items. Last year, when New York Federal Reserve President Bill Dudley explained to a group of Queens residents that the relatively low cost of an iPad 2 indicated that the Fed's monetary policies were working, one resident reminded the Fed official that she couldn't eat an iPad, according to the Wall Street Journal.
UPDATE: iPad minis at Apple's Fifth Avenue store were sold out by 1:30 p.m. Friday after nearly 600 people waited outside the store to get the device, according to Bloomberg.
BEFORE YOU GO
PHOTO GALLERY
Superstorm Sandy: Photos From October 30, 2012