Here is a photo of Kim Kardashian walking down the street in Miami.
She is wearing a grey top. Like every photo of Kardashian, this one has generated a measure of controversy. Experts predict that Kardashian will be photographed walking down the street again tomorrow, and the next day, and the day after that.
This is a developing story.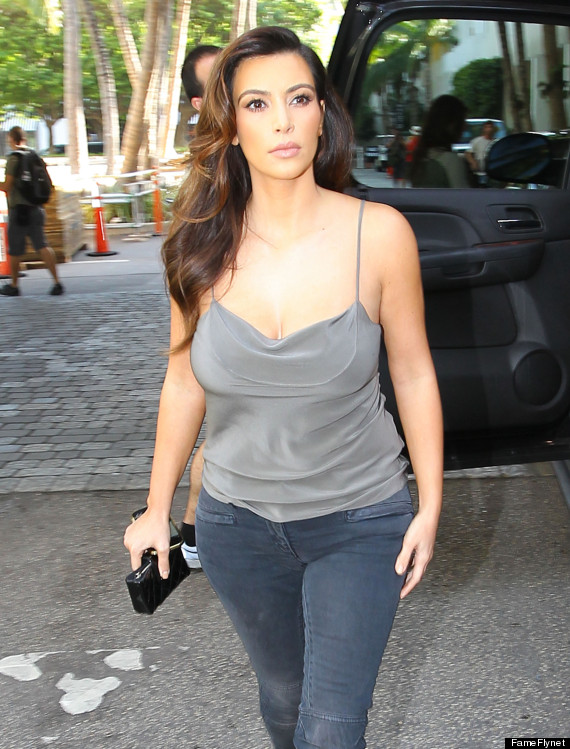 PHOTO GALLERY
Kim Kardashian's Hottest Moments
BEFORE YOU GO