We're very excited to syndicate one of our favorite columns, 'What Is It? What Is It Worth?' from one of our favorite magazines, Country Living. All text and images below are provided by Country Living. Get ready to be surprised!
"I just rediscovered this childhood toy, marked 'Danese Milano.' What can you tell me about it?" - J.L., Brooklyn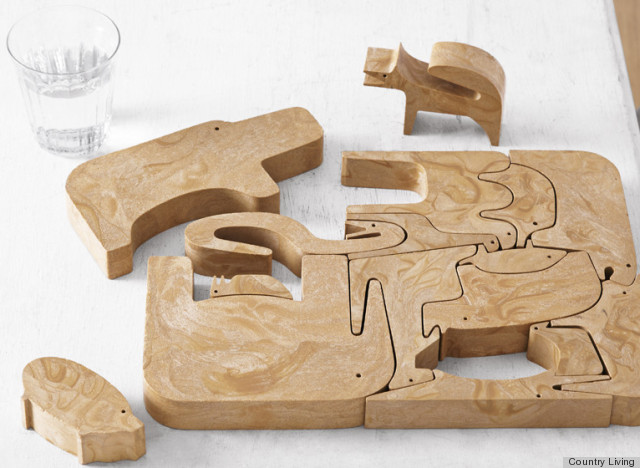 1972 Enzo Mari Puzzle
Our antiques specialist, Helaine Fendelman, appraises your finds and collectibles.
Italian designer Enzo Mari, who's still working today, got his start in the 1950s. Although not a household name, Mari's highly respected in artistic circles for his minimalist approach and massive output: Over the years, he's created calendars, chairs, and more than 1,500 other everyday items, both beautiful and utilitarian. This puzzle, "16 Animals," is no exception. Mari conceived the toy (which consists of animal forms, such as a pig, snake, and camel, stripped to their most elemental shapes) for the Danese Milano studio in 1957. This is a 1972 reissue, made of synthetic resin rather than the original oak. The older, scarcer wood versions can fetch upward of $1,000. This resin one is worth half that — still a handsome sum for a plaything.
What It's Worth: $500
Also check out on CountryLiving.com: