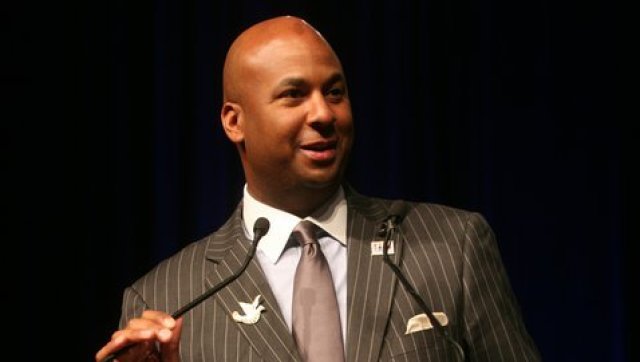 WASHINGTON -- It's been a tumultuous year for local elected officials and voters in the District of Columbia.
On top of the scandals that led to the resignations of D.C. Councilmember Harry Thomas Jr. (D-Ward 5) and D.C. Council Chairman Kwame Brown (D), there was rampant speculation a few months ago that Mayor Vincent Gray (D), whose 2010 campaign continues to be the subject of a federal investigation, would step aside or otherwise be removed from office.
Some even predicted that the course of events would necessitate that D.C. voters pick a new mayor in a special election this November. But Gray has thus far survived, and the only special election on tap for local voters this Election Day is for Brown's former seat as council chairman.
Phil Mendelson (D), who was picked for the interim chairmanship by his colleagues following Brown's resignation in June, is the odds-on favorite to win the permanent chairmanship.
The most competitive race may be for the non-majority party At-Large seat on the D.C. Council, where Michael A. Brown (I), no relation to Kwame Brown, holds an edge but could be upset by a relatively unknown candidate after months of bad headlines for his campaign.
Ethics and the personal conduct of D.C.'s local officials have been intertwined themes running through this election season, highlighted by a trio of ballot proposals that would make it easier for a sitting mayor, councilmember or council chairman to be removed or be automatically ejected from office for gross misconduct.
According to the D.C. Board of Elections and Ethics, more than 55,000 people took advantage of early voting, which ended Saturday.
For District of Columbia voters, here are the races and important candidates to watch on Election Night ...
PHOTO GALLERY
District of Columbia Nov. 2012 Elections
BEFORE YOU GO