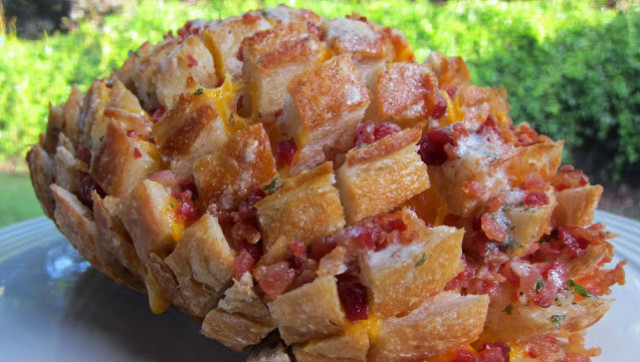 Full confession: we were a little scared when we first saw this pull bread. But we quickly realized that this recipe is not scary, it's brave and bold -- and maybe even genius. We're not saying that this pull bread recipe isn't a one way ticket to a heart-arresting fate, we just happen to think it's worth a try.
Food blogger Plain Chicken has brought this recipe to our attention. While most other pull bread recipes add cheese OR bacon, she adds it all -- and tops it with ranch. Since football season's coming into full swing, there's no time like the present to give this pull bread recipe a try. And if you're looking for something sweet, Plain Chicken also has a recipe for a Nutella S'mores pull bread.
Get the Cheddar Bacon Ranch Pulls recipe
Want to read more from HuffPost Taste? Follow us on Twitter, Facebook, Pinterest and Tumblr.
If you're looking for a bread recipe that's not so, um, fatty, try these out.
PHOTO GALLERY
Bread Recipes
BEFORE YOU GO