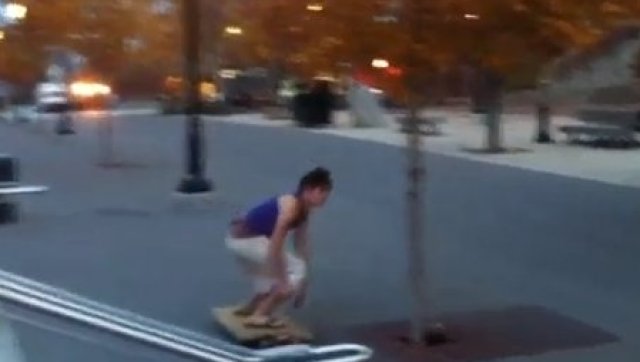 Halloween is a wonderful and strange little holiday, we think.
On this recent All Hallows Eve, a man dressed up as Aladdin and decided to skateboard throughout Washington State University. Do you see? It is a MAGIC SKATEBOARD. Just like a magic carpet.
Check out the video below! It gives a whole new meaning to "A Whole New World."
BEFORE YOU GO