Which makes for way better photo opps. With Mitt in a slick suit and Ann in flat boots and a swingy blue coat, the Romneys voted in separate booths in Belmont, Massachusetts (Ann used some reading glasses to get a better look at the ballot). Then they sealed their fate with a romantic kiss... er, a timid peck. Or something. We're not really sure what's going on there.
Either way it was a tender moment on an otherwise stressful day. All that's left for the Romneys and the Obamas to do today is sit and wait. Or, y'know, cuddle on the couch as the votes roll in...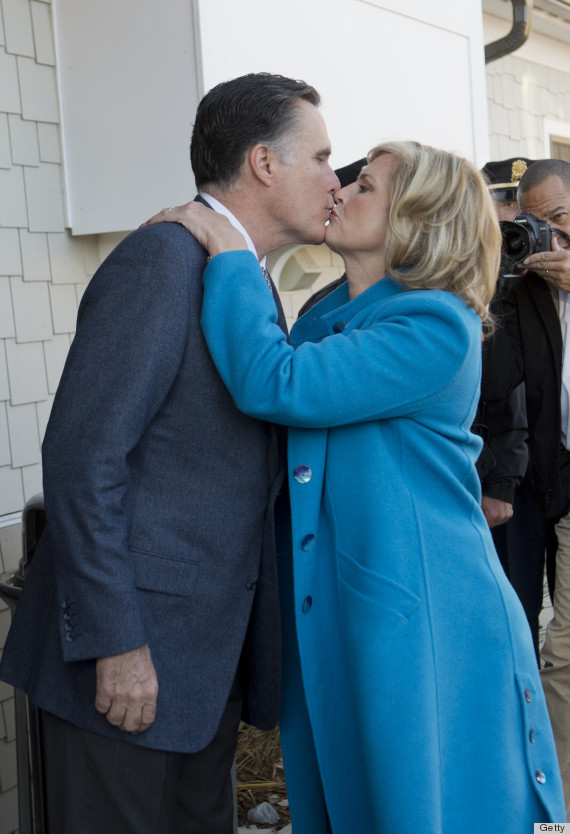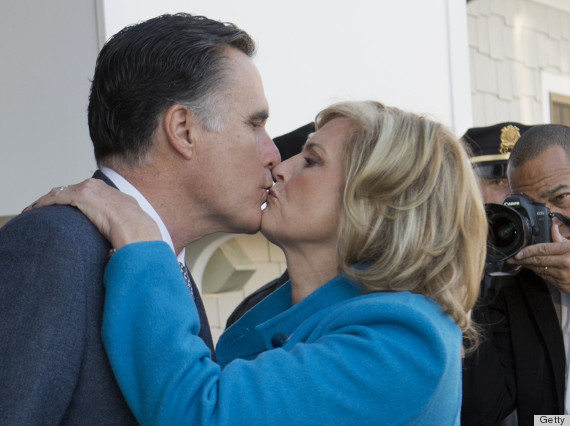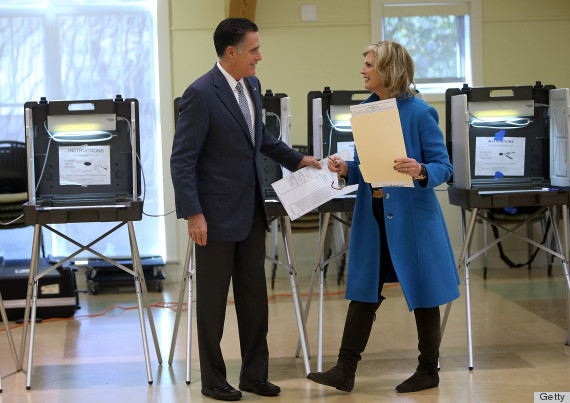 In the Battle of PDA, who wins the election: the Romneys or the Obamas?
PHOTO GALLERY
Obama PDA Moments!