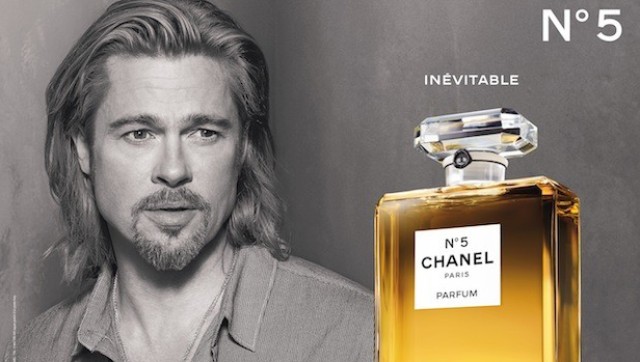 Would you ever think to question the formula of the world's "most seductive" scent? The European Union is doing just that as a committee is pushing legislation that would ban some of the most key ingredients in Chanel No. 5, Reuters reports.
The EU's Scientific Committee on Consumer Safety has called attention to 100 possible allergens that are putting consumers at risk, including tree moss and oak moss, the natural ingredients responsible for the woody notes of the iconic fragrance. The committee is also proposing a requirement to reduce certain key ingredients to a mere 0.01 percent of formulas, putting citral, coumarin and eugenol -- all found in nature -- on the chopping block.
"Chanel No. 5 has never done any harm to anyone," Sylvie Jourdet of the French perfumer's society told The Telegraph. "It is the death of perfume if this continues. The more you use natural ingredients, the more there is a risk of allergies. Lemon, jasmine, bergamot all contain allergenics."
Other perfumes at risk for reformulation include Miss Dior, Guerlain's Shalimar and Angel by Thierry Mugler. Brands would be required to list any of the 100 allergens present in the fragrance (right now, they're only required to list 26). As a result of the regulations, the affected fragrances would be forced to create new formulas in spite of an extremely limited selection of natural ingredients.
"It would be the end of beautiful perfumes if we could not use these ingredients," Françoise Montenay, non-executive chairwoman of Chanel, told Reuters.
Clearly, conglomerates like LVMH aren't taking these proposals lightly. Fragrances are often touted as the cash cows of otherwise inaccessible luxury brands, so a change in the formulas of some of the most profitable scents would definitely put this at risk. "It is essential to preserve Europe's olfactory cultural heritage," LVMH commented in a statement.
As of now, there is no time frame as to when these suggestions could turn into real possibilities. We'll just have to wait and see -- or smell, rather. We are pretty certain of one thing though: Brad Pitt is not going to be pleased.
Check out some celebrity perfumes. Wonder if any of these would have to be reformulated...
PHOTO GALLERY
Celebrities With Perfume Lines
Want more? Be sure to check out HuffPost Style on Twitter, Facebook, Tumblr, Pinterest and Instagram at @HuffPostStyle.
BEFORE YOU GO