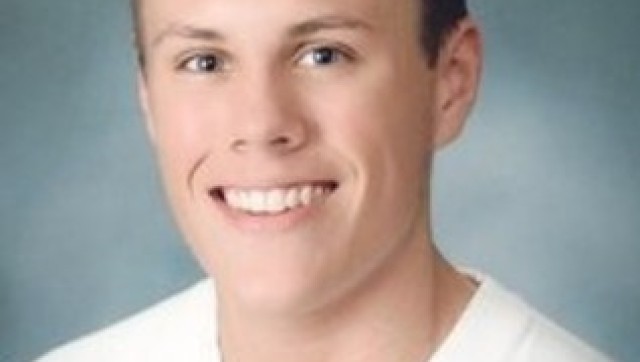 Authorities are investigating whether binge drinking or other alchohol abuse is to blame for the death of a 19-year-old Northern Illinois University student who was found unresponsive after a booze-fueled party at a frat house.
David Bogenberger, a freshman from Palatine, Ill., was found in a bunk bed at the Pi Kappa Alpha fraternity house at NIU Friday after an emergency call came in to police at 10:14 a.m. One of three triplets whose parents recently moved to Osprey, Fla., the student was later declared dead.
Police do not suspect suicide or foul play. An autopsy failed to pinpoint a preliminary cause of death but toxicology tests, which would indicate the level of alcohol in the student's blood, are expected in 10 to 14 days.
The Daily Chronicle reports that evidence that Bogenberger was drinking was found near his body. Police plan to interview more than 20 people who were at the frat house at the time of the party.
"Our thoughts and prayers are with David's family and friends as they cope with this difficult loss. Please know that your grief is shared collectively by the NIU community," NIU President John Peters said in a statement. He said counseling services would be made available to the college community.
Gary Bogenberger, the student's father, told the Chronicle in an email that his family was in shock.
"I am so surprised at the number of comments and well-wishes on his Facebook page from so many of his friends," he wrote. "He was such a nice kid that everyone liked. I just video-chatted with him Wednesday night, and he seemed so happy, doing great in his classes and looking so forward to life. It's tragic that he died alone."
According to the Daily Mail, David's triplet sister Megan changed her Facebook photo to one showing the two of them, writing, "You were the best brother a girl could ask for."
Arlington Heights Patch reports that Bogenberger was majoring in finance and enjoyed films and playing baseball, basketball and football with his friends.
A candlelight vigil is scheduled at the university's student center on Wednesday.
BEFORE YOU GO