After a long year filled with debates, conventions and more political parodies than we could have imagined, the 2012 presidential election is finally here. Now, let's make fun of it!
After you vote, there's really nothing left for you to do but sit back, relax and follow our live updates of the best election day humor and the funniest moments right here. Tonight, we'll be live blogging from Comedy Central's Indecision 2012 election party where there are sure to be some surprises. Read the latest updates below, follow our Twitter account for more and be sure to let us know if you have any tips that we should include.
11/07/2012 4:09 PM EST
Mommy, What's A 'Mitt Romney'?
Hey, remember Mitt Romney? Yeah, that was a thing for a few years. We don't know how it happened, either. Here's a list of what we assume future generations will mistake a "Mitt Romney" for, including:
A type of knot
An old time-y cocktail
A weird sex position
The back seat on a canoe
That feeling where you can't remember someone's name
The scientific name for a towel rod
A dance
Read the rest here.
11/07/2012 2:21 PM EST
Don't Forget About Biden...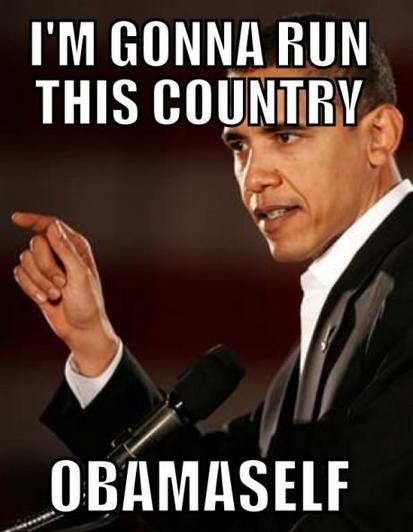 Via Pleated Jeans
11/07/2012 1:58 PM EST
Mitt Romney's Unread Acceptance Speech By Dan Treadway
*"Cat Scratch Fever" by Ted Nugent begins playing and Mitt Romney emerges from behind a curtain, confidently walking towards the podium*
Thank you, thank you, thank you.
Thank you -- yes, clapping is a great way to display the emotion of happiness -- thank you.
My assistant just got off the phone with Barack Obama, and I was told the president conceded. Good for him. I want to congratulate him on running a campaign.
But onto more important things, tonight represents a gigantic leap forward for our nation back to traditional values. Principles that once made this nation great: Marriage is between one man and one woman; poor people should die of curable diseases; prohibition.
11/07/2012 1:32 PM EST
Mitt Romney's Concession Speech Subtitled
Our friends across the pond at HuffPost UK Comedy had the brilliant idea of adding captions to Romney's concession speech. Let's see what he was really thinking, shall we?
11/07/2012 1:12 PM EST
Roseanne Barr Takes Fifth Place
Roseanne Barr's campaign for president of the United States might not have been as vehement as those of Barack Obama and Mitt Romney, but the comedian managed to place fifth in the 2012 general election.
She may have accounted for 0 percent of the popular vote, but Barr actually snagged 48,797 votes, according to Google's U.S. general election results. She placed fifth in the general election behind Green Party candidate, Jill Stein, who got almost 400,000 votes, and ahead of Rocky Anderson, the former mayor of Salt Lake City, Utah.
11/07/2012 11:04 AM EST
LOST: My Political Campaign
Via Awkward Elevator
11/07/2012 11:01 AM EST
"They Found Hope And Change In A Hopeless Place"
Via Comedy Central
11/07/2012 7:56 AM EST
In case you missed Fox News & Karl Rove melting down last night...
11/07/2012 7:38 AM EST
Election Night Barack Dub
11/07/2012 7:27 AM EST
Obama & Luther Celebrate Four More Years
BEFORE YOU GO
PHOTO GALLERY
The 25 Funniest Campaign Ad Parodies of the 2012 Election