Meet Honey Boo Boo's new pet, Nugget. According to Alana "Honey Boo Boo" Thompson's official Facebook page (run by her coupon queen Mama June and a friend), Nugget the Chicken joined the family just in time for filming of the new "Here Comes Honey Boo Boo" episodes.
Last season on TLC's "Here Comes Honey Boo Boo," Alana got a pet pig named Glitzy. However, the pageant pig turned out to be a little too much for the family to handle and he was sent packing. Fear not, he didn't go to the great farm in the sky, the pig recently popped up on Anderson Cooper's daytime talk show.
Mama June wrote that Alana refuses to let Nugget sleep outside. "[H]er and nugget have became very attached this weekend and it in the house but has a outside house too but alana refuses to let her sleep outside lol she she sleeps inside at night in her inside cage." [sic]
Honey Boo Boo's love of chicken nuggets has become a long-running joke on both the show and in Internet memes.
Head on over to Honey Boo Boo's official page to see more of Nugget.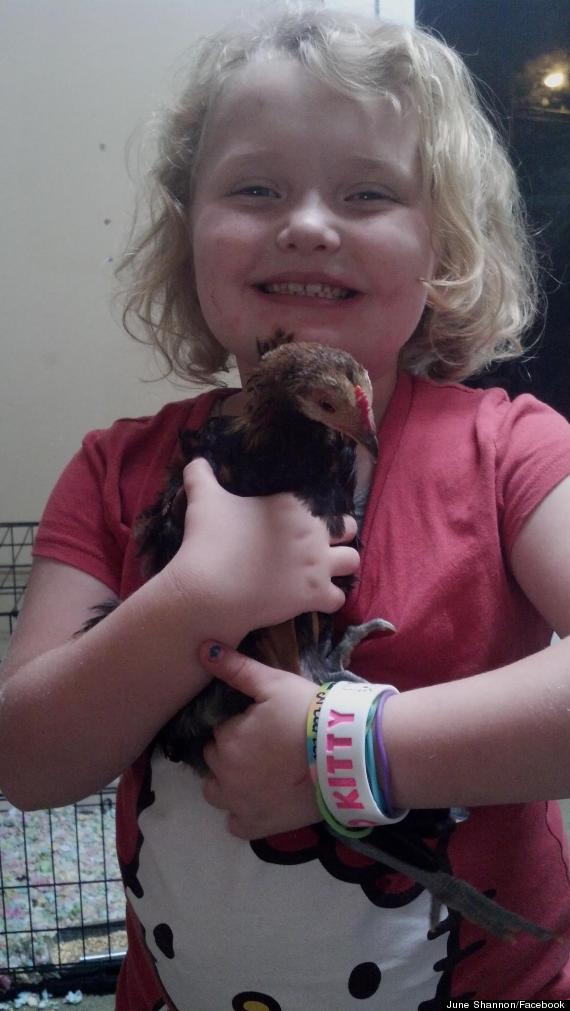 PHOTO GALLERY
Celebs Who Love Honey Boo Boo
BEFORE YOU GO