According to HuffPost Pollster's analysis based on hundreds of state and national opinion polls, the presidential election map for the 2012 race shows President Barack Obama ahead of Republican presidential candidate Mitt Romney in electoral college votes.
On the morning of Election Day, the model predicted that voters in 19 states and the District of Columbia -- with a combined 237 electoral votes -- strongly favored Obama. Four states with a total of 40 electoral votes leaned Obama.
SCROLL DOWN FOR IMAGE
Conversely, voters in 23 states, with a combined total of 191 electoral votes, leaned strongly toward Romney.
Five states -- New Hampshire, Virginia, North Carolina, Florida and Colorado -- were tossups between the two candidates.
Click here to visit HuffPost Pollster, and scroll down for the latest updates.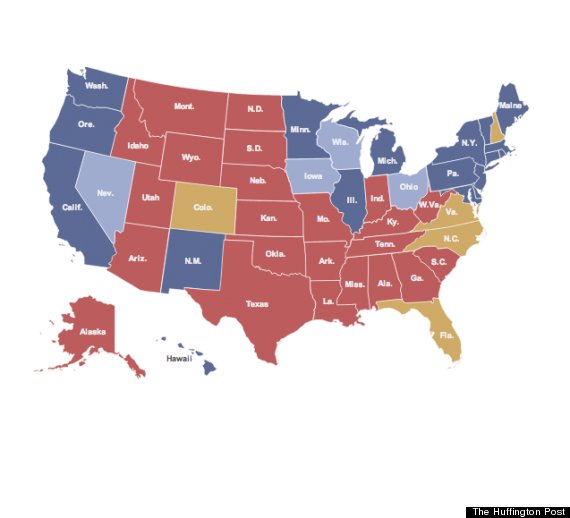 BEFORE YOU GO
PHOTO GALLERY
2012 Swing State Polls