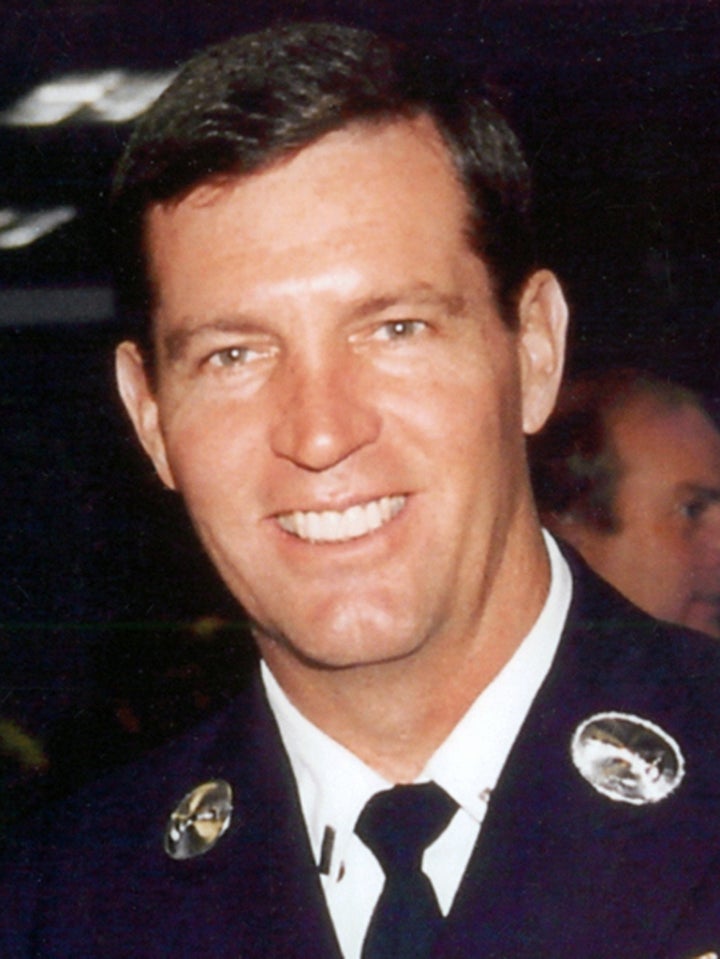 Eleven years ago, RoseEllen Dowdell lost her husband in the 9/11 tragedy. Now, the 55-year-old Breezy Point resident has lost her home in Hurricane Sandy, the Daily Mail reports.
"The water just kept coming. It was four, five feet high, just a wall of water. It was mayhem and then the fire came," Dowdell's boyfriend, Tom O'Day, told the Daily Mail.
The bright spot is that O'Day managed to save photos of her sons and of her late husband, New York firefighter Lt. Kevin Dowdell.
O'Day, a firefighter of 35 years and friend of Dowdell's late husband, stayed as long as he could, watching the fire and flooding grow, according to the Daily Mail. Now, ornamented lawns and clapboard houses have been replaced with rubble, debris and remnants of people's homes, the news outlet describes.
"Of all the fires, all the disasters...take 35 years and add them altogether and they don't compare to this," O'Day told the Daily News.

One hundred Breezy Point homes were consumed by flames on October 29 after 70-mph winds blew baseball-sized embers into the New York City's Queens borough, NBCNews.com reports.
Three hundred firefighters, both volunteer and professional, fought to save as many homes as they could, according to nbcnews.com. But this wasn't Breezy Point's first time facing calamity. Dowdell's husband was one of 30 Breezy Point residents who died on September 11, according to NBCNews.com.
Sheila Scandole, another Breezy Point 9/11 widow, almost lost her home as well. Although the nearby homes, including a congressman's, fell to the flames. At the end of the night, hers remained standing.
Despite the magnitude of Breezy Point's fire, there were no casualties, according to foxnews.com. "I'm relieved that no one was hurt," Gene Tully, who lost his home in the fire, told the news outlet. "There are just so many people that got hammered by it."
The Huffington Post is eager for insights from our community, especially people with experience in power, infrastructure and engineering, on the adequacy of emergency preparation in advance of Hurricane Sandy, and the degree to which past disasters have informed adequate planning and construction. Please send a note to sandytips@huffingtonpost.com with insights and suggestions for the important questions that need to be asked of relevant private sector and government officials, and point us toward stories that need to be pursued.
BEFORE YOU GO
PHOTO GALLERY
Hurricane Sandy