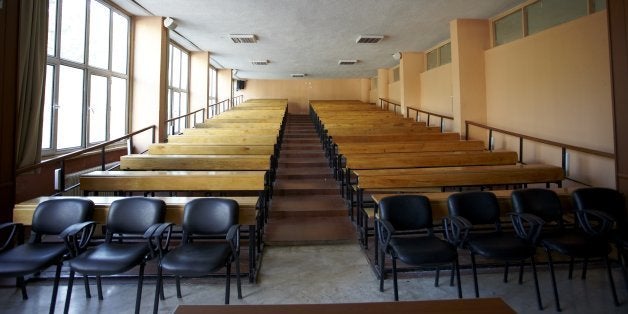 It's 2pm: do you know where your teacher is?
A father of two is calling for a formal investigation after he discovered all of the teachers at his children's school had canceled classes to attend a colleague's wedding reception, reports UK newspaper The Telegraph.
Students had been dismissed early that day for "staff development training," according to St. Hilda's School administrators -- but Kamal Hussain is livid after discovering the teachers' true whereabouts.
School administrators sent parents letters explaining that classes would end at 2 p.m. instead of 3:30 p.m. on Oct. 30 so teachers could research future lessons, reports the Daily Mail. But Hussain says he was tipped off that the teachers were not participating in any school work, and when he went to the school to investigate, a janitor told him the staff had left immediately after school to go to a wedding.
Headteacher Gillian Pursey says the staff was allowed to complete their work offsite at a later time and that some decided to finish after the wedding.
But Hussain isn't satisfied with Pursey's explanation.
"I don't believe her, I don't buy it. I think she's using it as a cover for letting her staff go to the wedding. I got to the wedding at 2:50 p.m. so they obviously had gone straight there, all 24 of them, and weren't even thinking about doing any research. There are hundreds of pupils at that school so she's just taken away hundreds of hours of education," Hussain said.
Click through this slideshow for more controversial school findings.
PHOTO GALLERY
Controversial school-related documents from around the country
BEFORE YOU GO