It's time to vote, America.
President Barack Obama and Vice President Joe Biden, as well as Republican presidential nominee Mitt Romney and his running mate Paul Ryan, cast ballots in the 2012 election.
You should too.
Click here to look up your polling station and where to go to vote. Check out our interactive presidential election map and the latest polls.
Below, pictures of Obama, Biden, Romney and Ryan voting.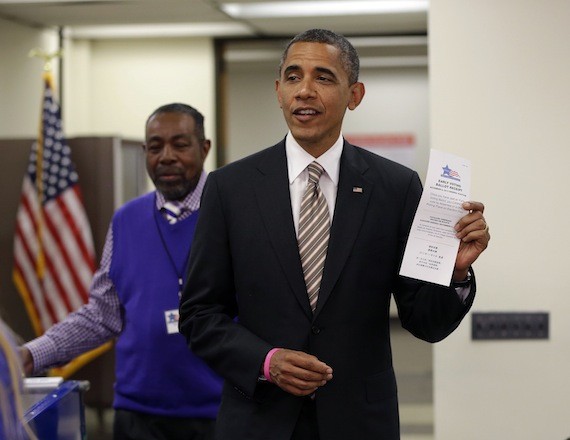 President Barack Obama holds up his early voting ballot receipt after he voted early in the 2012 election at the Martin Luther King Community Center in Chicago. (AP Photo/Pablo Martinez Monsivais)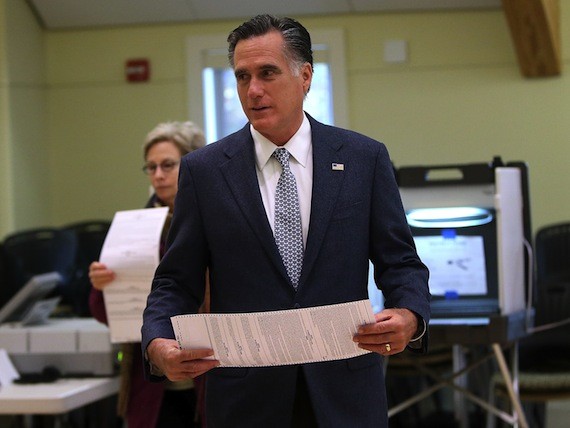 Republican presidential candidate, former Massachusetts Gov. Mitt Romney prepares to cast his ballot at Beech Street Center in Belmont, Massachusetts. (Justin Sullivan/Getty Images)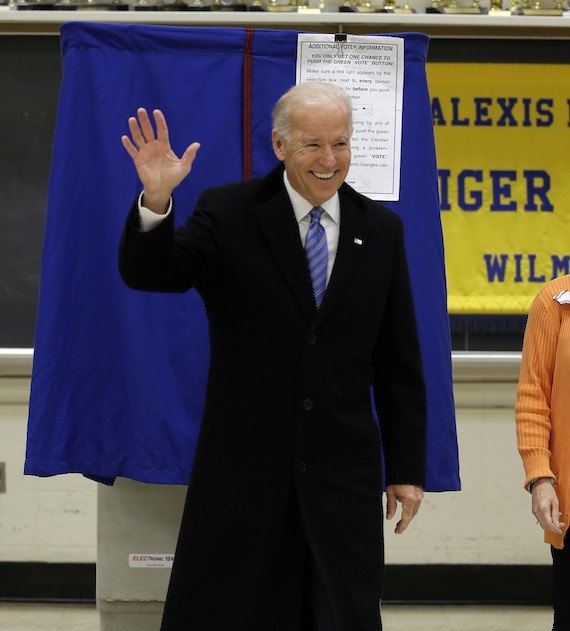 Vice President Joe Biden waves as he exits a voting booth after casting his ballot at Alexis I. duPont High School, Tuesday, Nov. 6, 2012, in Greenville, Del. (AP Photo/Matt Rourke)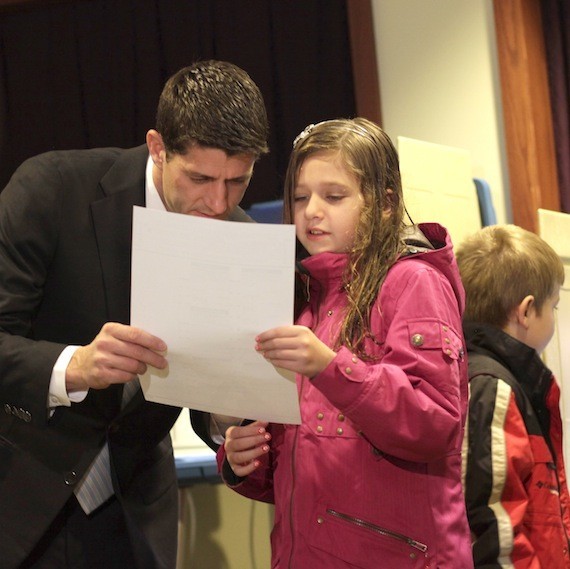 Republican vice presidential candidate U.S. Rep. Paul Ryan (R-WI) shows his daughter Liza Ryan his ballot before he casts his vote in the 2012 Presidential election on November 6, 2012 in Janesville, Wisconsin. (Photo by Darren Hauck/Getty Images)
PHOTO GALLERY
Election Day 2012