There was a time when one could separate painting and performance into two distinct artistic fields, painting with a permanent result and performance an ephemeral process. Those days are long gone, thanks to a long line of artists who reworked the sacred act of introducing paint to canvas. "A Bigger Splash: Painting after Performance" shows how painting can resemble sculpture, performance, sport, cosmetics, even hunting more than the traditional practice of deliberate brushstrokes.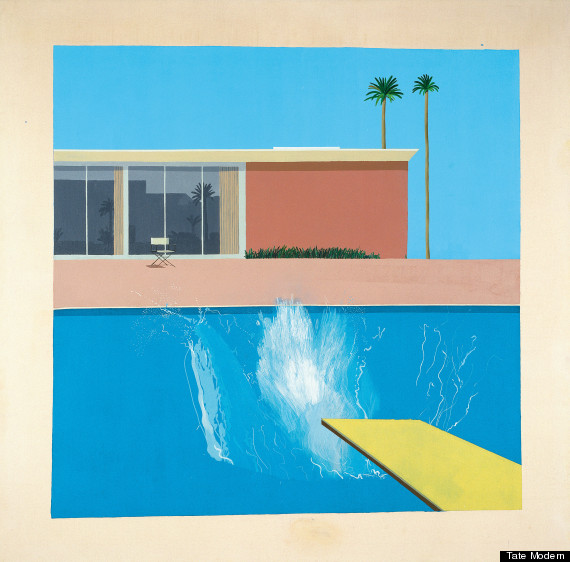 The playful exhibition takes its name from a 1967 David Hockney painting, in which a perfect suburban pool of cool colors and sharp shapes is interrupted by a great splash in the water. This painting, as well as Jackson Pollock's 1948 "Summertime: Number 9A," served as "prompts" for the investigation into painting's new paths.
Tate Modern director Chris Dercon spoke with The Art Newspaper about how he came up with the exhibit: "I was thinking of those two paintings in connection with the idea of an arena in which to act. In the Pollock painting, it is very much this literal trace of his movement, so I show it with the Hans Namuth film of him making the painting, which in itself has been as important as the painting for the next generation."
"A Bigger Splash" traces the incongruous history of a medium that doesn't like to stay still. See the drippy medium in all its multiform beauty at the Tate Modern until April 1, 2013. Check out the slideshow below and let us know your thoughts in the comments section.
PHOTO GALLERY
A Bigger Splash: Painting after Performance
BEFORE YOU GO