Barack Obama made history last night, cinching his reelection after a bitter campaign agianst Mitt Romney.
But the President can add another accomplishment to his ever-lengthening résumé. He is the subject of the most Liked photo in Facebook history.
The picture, posted to Obama's official fan page soon after his Electoral College victory became apparent around 11 p.m., features the president embracing his wife, Michelle. "Four more years," the caption reads.
LOOK: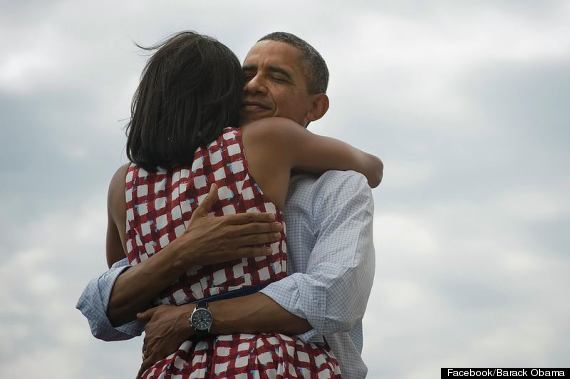 It's a simple, touching photo, one that Facebook users have Liked a staggering 3.1 million times, as of 10 a.m. on Wednesday. Facebook confirmed around 4 a.m. that the snapshot became the social network's most popular picture by the time it had reached 2.1 million Likes.
Around the same time this Facebook photo was posted, the same photo and message were tweeted out from the president's official Twitter account, @BarackObama. This post went on to become the most retweeted in Twitter's history.
So congratulations on all your success, Mr. President. And here's to another four years.
BEFORE YOU GO
PHOTO GALLERY
World Celebrates Obama