CNN announced early Tuesday they would project the presidential election results on top of the Empire State Building in New York City.
Blue lights would signify electoral votes for Barack Obama, and red lights would signify votes for Mitt Romney.
Early Tuesday evening, the top of the iconic building looked like this: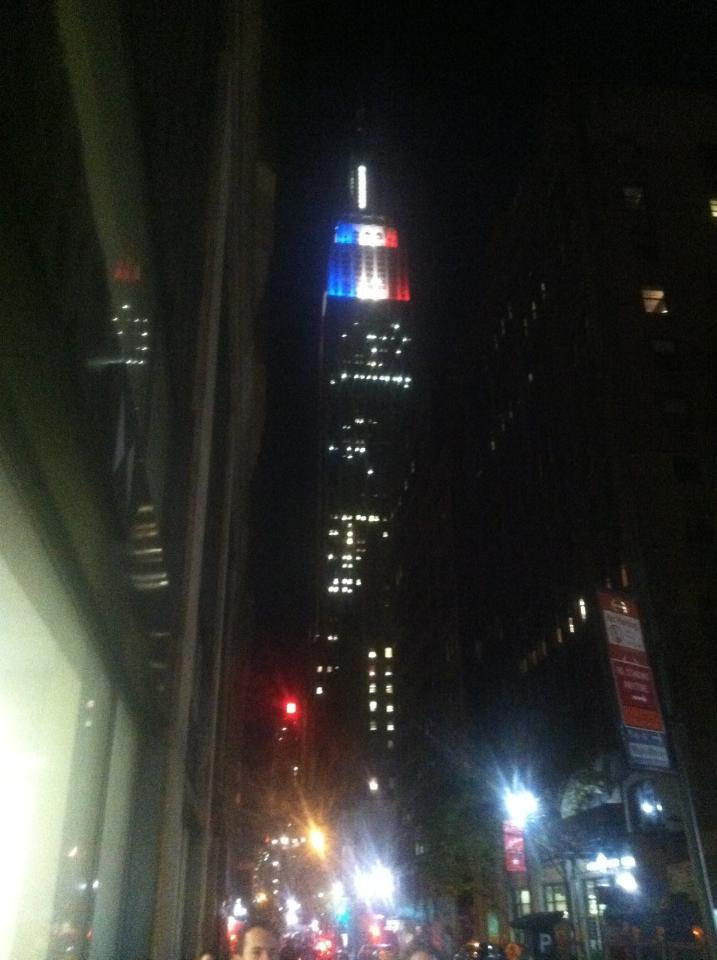 Later, after President Barack Obama was declared the winner over opponent Mitt Romney, the building looked like this: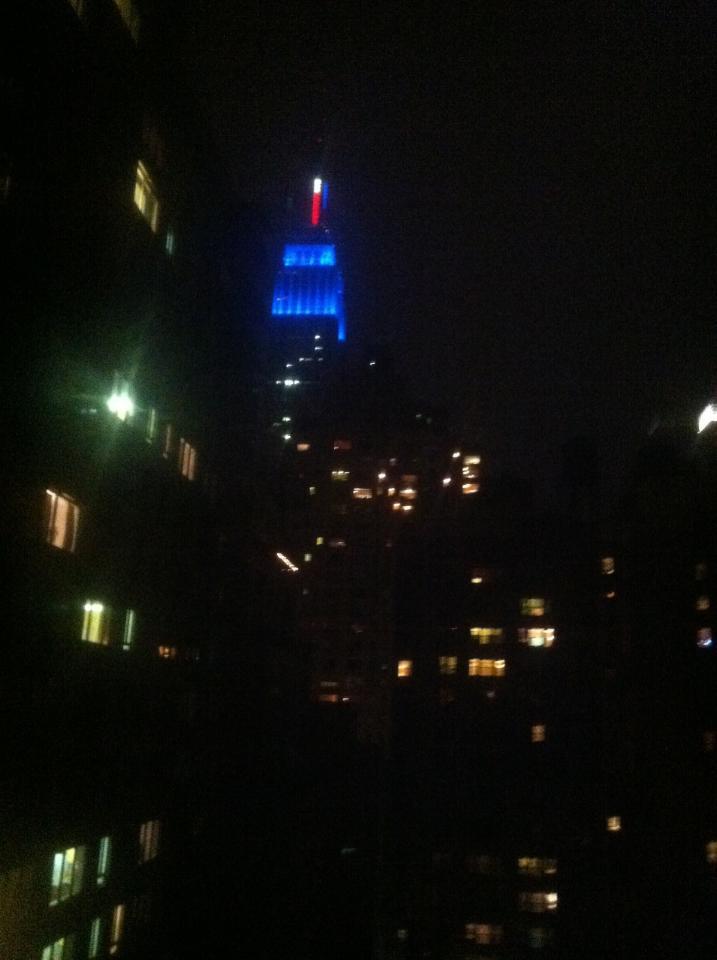 Photos courtesy of Mary Stein.