Since February 2009, more than 60 Tibetans have self-immolated in protest of China's rule over Tibet, according to estimates. On Wednesday, at least four more Tibetans, including three teenagers, reportedly committed suicide or attempted to do so by setting themselves on fire.
According to news website China Digital Times, the self-immolations come on the eve of China's 18th Party Congress. The meeting, which is scheduled to begin on Thursday in Beijing, will likely usher in a new generation of Chinese leadership, according to the Wall Street Journal.
Hu Jintao, the current head of China's Communist Party, is expected to step down after 10 years in power.
According to the Tibetan web portal Phayul.com, three teenage monks -- a 15-year-old and two 16-year-olds -- reportedly set themselves on fire on Wednesday in a "triple self-immolation protest" outside a Chinese police station in eastern Tibet.
The young men were reportedly monks of the Ngoshul Monastery.
The 15-year-old is said to have died from the self-immolation, while the two others were reportedly taken to a hospital by Chinese security personnel, news website Voice of America reports.
"The three Tibetan martyrs raised slogans calling for freedom in Tibet and that His Holiness the Dalai Lama should be allowed to return to Tibet, before setting themselves on fire," Kanyag Tsering, an exiled monk with "close contacts in the region," told Phayul.com.
In another region of Tibet, a 23-year-old mother reportedly also died after self-immolating on Wednesday. According to advocacy group Free Tibet, the woman "siphoned petrol from a motorbike and set fire to herself in the family's winter pasture."
The group posted a photograph of her on their Facebook wall on Wednesday:
(Story continues below)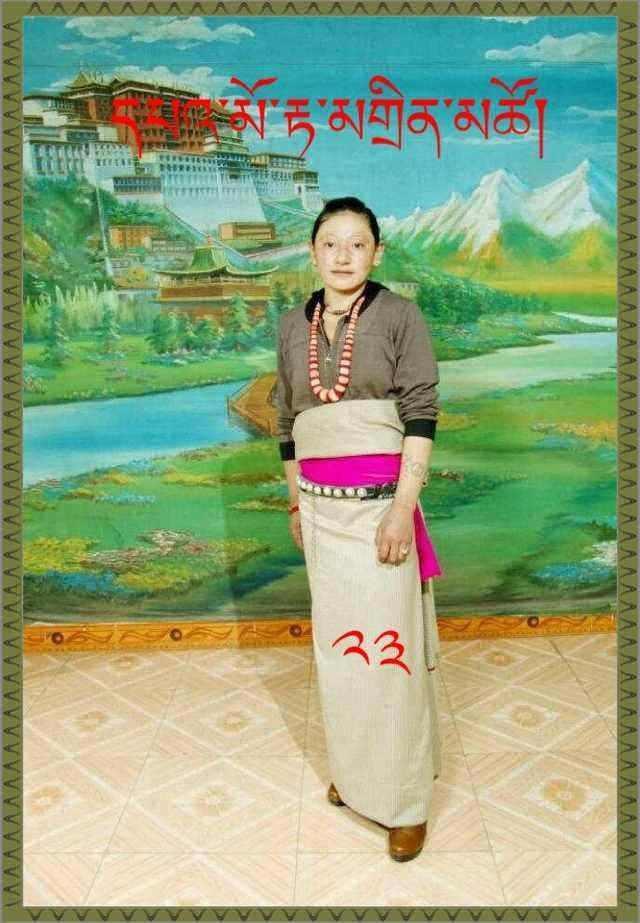 Radio Free Asia reports the woman shouted "slogans calling for the return of the Dalai Lama" while she was on fire. She reportedly died on the scene and is survived by a young son.
Voice of America adds that a fifth person -- a man from a village in Driru county in Nagchu Prefecture -- also set himself on fire in protest on Wednesday. Details of this particular case are as yet unknown.
On Thursday, AFP reports that another Tibetan has self-immolated, bringing the tragic toll this week to six. The man is said to have set himself on fire on Thursday in the Tibetan-inhabited Huangnan prefecture in Qinghai.
This recent spate of self-immolations in Tibet continues an alarming trend that has seemingly gained momentum in recent weeks.
"The self-immolations in Tibet are an appeal to the international community, to the Chinese government and to the Chinese people as human beings to hear their cry for help," Dicki Chhoyang, information secretary for the Tibetan government, told AFP.
According to an Oct. 27 Associated Press report, seven Tibetans had set themselves on fire in protest over the span of a week. Two of the seven had been young cousins from Driru county.
Tsepo, 20, and Tenzin, 25, reportedly set themselves on fire near a school on Oct. 25. Tsepo died at the scene, while Tenzin's "whereabouts and well-being…remain unknown."
"Chinese authorities have tried power, persuasion, propaganda -- and money -- in an unsuccessful attempt to extinguish the flames that are threatening to engulf Tibetan stretches of western China," wrote Barbara Demick of the Los Angeles Times earlier this week.
"The Chinese government is increasingly frantic in advance of this week's Communist Party congress, which it hoped would showcase the stability of its rule," she added.
According to Demick, Chinese authorities have been amping up security on the streets of Tibet recently, with "armed police wielding riot gear and fire extinguishers, erecting barricades and checkpoints." Moreover, Tibetans who have "spread news of the immolations through email and Skype" have reportedly been arrested.
Navi Pillay, the high commissioner for human rights at the United Nations, said in a statement earlier this month that she was deeply troubled by China's "suppression of Tibetans' rights," according to the New York Times. Pillay said the violations against Tibetans had driven them to "desperate forms of protest."
Rupert Colville, Pillay's spokesman, told the Times that "self-immolations are evidence of how serious the situation in Tibet has become."
"We don't see any visible signs of progress," he added.
BEFORE YOU GO
PHOTO GALLERY
Desmond Tutu In Tibet