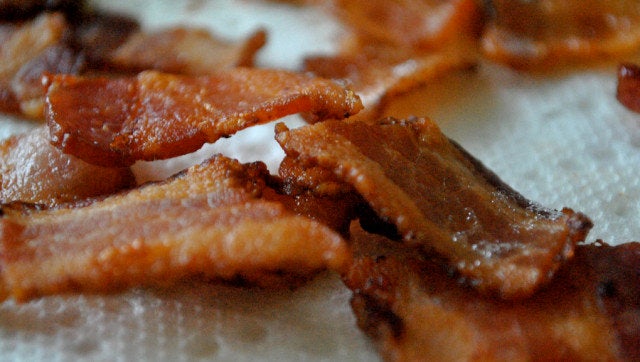 A little while back, we covered the best ways to make bacon (a very important skill all meat-eating home cooks should master). We went over the how-to of the stove-top, oven and microwave. Unfortunately, we forgot one very important method: the waffle maker way. Alton Brown shared this trick a few years back and we had forgotten all about it -- and we were worried you had too.
Next time you're planning on making waffles for breakfast, throw some bacon on there first. Not only will you have perfectly cooked bacon, but the waffle maker will be ready to go with a perfect coating of bacon grease. Don't feel like waffles? Try these other recipes in your waffle maker.
Make these recipes with your waffle-maker bacon!
PHOTO GALLERY
Bacon Recipes
BEFORE YOU GO