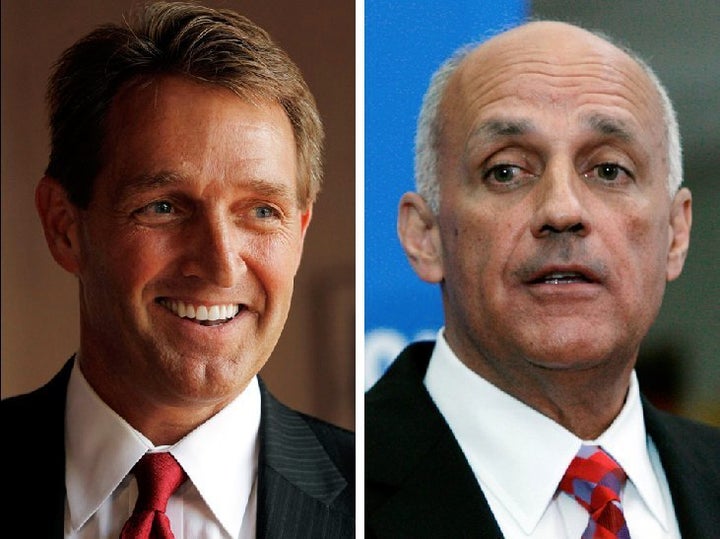 Rep. Jeff Flake (R-Ariz.) emerged the winner in the Arizona election for U.S. Senate over Democratic rival Richard Carmona on Tuesday night.
Flake will replace Republican Sen. John Kyl, who is retiring at the end of the year.
With 99 percent of the results counted, Flake secured 50.4 percent of the vote, while Carmona had locked up just 45.2 percent. Flake was favored in the contest going into Election Day.
Click here to drill down on the numbers for the Arizona Senate race and for interactive maps for races across the country.
PHOTO GALLERY
The Ultimate Election Night Gallery